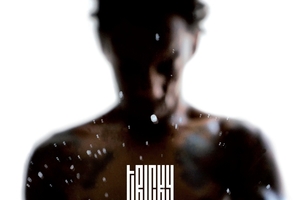 With his paranoid ramblings and seething aggression, Tricky remains an unparalleled voice in the music industry.
Problem is, no matter how hard he's tried, he's never managed to match the smokey intensity of 1995's classic Maxinquaye and 1998's Angels with Dirty Faces - until now.
False Idols, the Brit trip-hop pioneer's 10th studio album, finds him in unsettling form from the spooky opening cover of Van Morrison's Somebody's Sins onwards.
You'll want to grab your headphones for 2am listening sessions for the likes of Valentine and Tribal Drums - their skittery, haunting backgrounds and whispered vocals will have the hairs standing up on the back of your neck.
Tricky seems to be taking more of a backseat role here, providing the horror movie blueprints for various female guests to sing over - a trick that works well on the likes of We Don't Die and the rumbling Massive Attack-aping bass lope of Does It.
Then there's Parenthesis, a reworking of The Antlers' single that adds huge drum kicks and guitar riffs to Peter Silberman's soaring falsetto and becomes something else entirely.
"We don't die," Tricky mutters repeatedly at one point. Nope, after a run of albums he himself admits were lacklustre, Tricky seems to be back in the form of his career.
Stars: 4/5
Verdict: Sprawling comeback recalls his 90s heyday
Click here to buy False Idols by Tricky.
Follow @nzherald_ent on Twitter for all the latest entertainment news.
- TimeOut