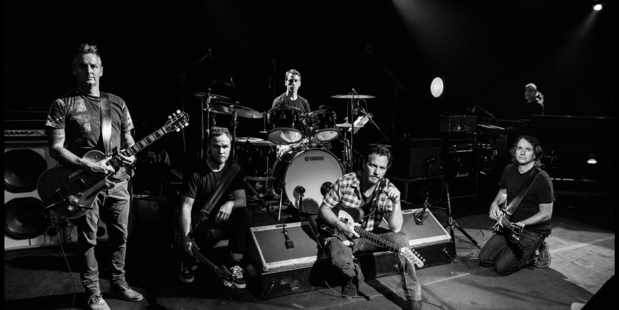 Pearl Jam have spoken for the first time about co-headlining the Big Day Out - and guitarist Stone Gossard is ready to take Blur on at the business end of the festival.
Not that Gossard, who was speaking to TimeOut this week ahead of the release of the band's 10th album, Lightning Bolt, on October 10, knows much about the British group even though the two bands' debut albums were released within a day of each other in 1991.
Like most Americans, Gossard got into Blur only when their 1997 self-titled album, with bombastic single Song 2 on it, became a hit across the Atlantic and took the former Britpop heroes from no names to superstars in the US.
"I think they're an incredible band but I'm not a hardcore fan," he said.
Gossard had to ask TimeOut about Blur's recent history, because he vaguely knew that "they were not a band for 10 years or something. Is that right? So they're going to be rocking hard and we're going to have to bring our A-game to keep it going."
Pearl Jam last played here in 2009 at Mt Smart Stadium in front of 32,000 fans which was testament to their enduring pulling power.
"It's been a while and we're definitely ready to come back to New Zealand."
In the half-hour interview - not a bad amount of time considering the band have refused to do media throughout their career - he also had some touching insights into bandmate and "leader" Eddie Vedder, the influence Nirvana had on Pearl Jam when the two groups were at the height of their battle for grunge supremacy in the early 90s, and the inspirations behind Lightning Bolt.
The full interview will run in TimeOut closer to the album's release. Meanwhile, the first 10,000 earlybird tickets to the Big Day Out sold out in 45 minutes.
As TimeOut went to print, the promoters said the second release of tickets was likely to have sold out by today.
Follow @nzherald_ent on Twitter for all the latest entertainment news.
- TimeOut