Hollywood wakes up to Hispanic demographic, writes Emma Rawson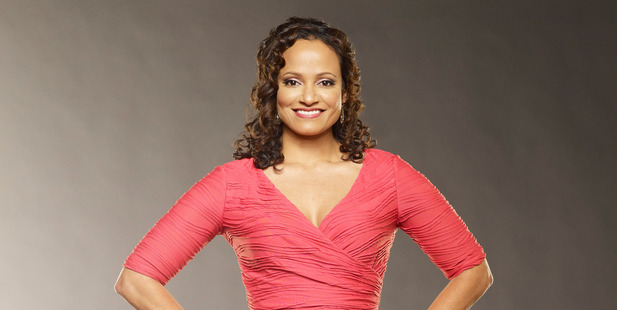 Judy Reyes' role in the new TV2 drama comedy Devious Maids is the biggest role of her career, but it's a part she almost refused. Written by Marc Cherry, creator of Desperate Housewives, the show centres on five domestic workers sweeping up the dirty secrets of their rich Beverly Hills employers.
Reyes stars alongside Ana Oritz (Ugly Betty) and Roselyn Sanchez (Without a Trace) and Dania Ramirez (Heroes). With the all-star cast and Cherry's trademark stylised melodrama and camp humour, the series was bound to be a hit, but Reyes worried the storylines may perpetuate stereotypes about the Hispanic community.
"My reps are here, and they can attest to the fact that I resisted a lot with this show," says Reyes at the show's launch in Los Angeles.
"I went back and forth and then they said, 'Well, Ana [Oritz] and Roselyn [Sanchez] are doing it', and I said,'Oh'."
That many Latinas are domestic workers in Los Angeles is a reality, says the Scrubs star, but that doesn't mean their story isn't worth telling.
There is struggle and hardship in the 45-year-old's own family. Reyes' parents migrated to the US from the Dominican Republic in the 1960s and she and her three sisters were raised in New York's Bronx.
Reyes' character, Zoila, works alongside her daughter, Valentina, an aspiring fashion designer, and their mother/daughter relationship is based on the Reyes family's experiences as well as her own childhood, watching her mother work long hours in a backbreaking job.
"My mother was a housekeeper and a nanny. You know, there's a stigma to this [kind of job], but this is hard work and this is honourable work. She immigrated here to do this, and she did it well.
"I just became a mum, so there's emotional weight in this role for me. I was also able to draw on the relationship I had with my own Mum, and it became very exciting to me to play someone like her with a working class background and a single-minded focus on doing the best for their kid."
After nine seasons playing nurse Carla on Scrubs, Reyes had largely only managed to find minor acting parts since wrapping the comedy in 2009. The actress has competed for years against her Devious castmates in auditions for mostly marginal roles for Hispanic women in Hollywood.
Devious Maids is their first opportunity to work together and the first show with an all-Latina ensemble on US primetime television. Bringing minorities off the sidelines was worth fighting for, says Reyes.
"This is an opportunity, and things are evolving. But any loss of any kind of money in this business is an excuse for someone to say, 'You see, this is never going to work'.
"If anything, we will have laid the groundwork and have busted our a**** to do something really special with this show."
Devious Maids screens on TV2, Wednesdays, at 9.30pm.