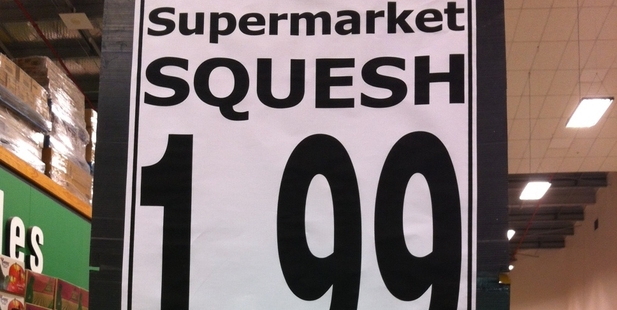 A South African music festival is delivering beer to the crowd via a drone. The Oppikoppi festival uses app and GPS technology to accurately drop plastic cups full of beer to the festival-goers. Drinkers place an order for beer through a smartphone app which then triggers the drone to drop the alcohol from 15m above the crowd. Carel Hoffmann, director of the festival, explained how the app works. "The delivery guys have a calibrated delivery drone. They send it to the GPS position and drop it with a parachute." The drone has been nicknamed Manna in a nod to the Old Testament story of bread falling from the sky to feed Israelites travelling through the desert.
"It's an almost Biblical thing that beer is dropping from the sky," Hoffmann commented. "Every time it drops a parachute, a crowd of 5000 cheers."
(Source: Digital Spy)
PM shoots the breeze on subject of birthday booty
Spied on Twitter: "Listening to the Breeze (I know), and I hear '... and tomorrow morning the PM's going to be on, talking about what he got for his birthday'." (via Sophie Rose (@rosysophie)
I propose a toast - but not with champagne
A man in South Carolina was charged after a witness reportedly saw him rubbing buttered toast on her car. The witness noticed her neighbour, Christopher Brannon, 34, wiping something on the back window of her car in what appeared to be a cleaning motion. When the witness later went out to the car she found a greasy film on her back windshield and a piece of buttered toast laying on the ground nearby. Brannon was charged with malicious damage and released.
Picture this: And at Pak 'n Save Albany a classic mistake looms large... (thanks Brian Mullan)
Picture this: A nifty info-graphic about water usage in the UK...
Local: This text exchange between a reader and a guy who had advertised horse riding lessons. "Needless to say we have booked her in elsewhere! I think my daughter might have had a lucky escape," she writes...
Badvertising: How does the American Apparel brand sell clothes to men and to woman? In very different ways...
Video: Pirates of the Airwaves is a docu-drama about the infamous Hauraki Pirates. Here's the blurb: "Auckland Viaduct, October 1966: a group of determined young men defy the police and government and, to the cheering of their fans, launch a coastal ship that has been converted to a pirate radio station which they intend to use to broadcast from the Hauraki Gulf. It is the birth of commercial radio in New Zealand. Crazy as it seems, this is what it took to break the stronghold the Broadcasting Corporation had on national broadcasting at the time, despite a growing youth audience clamouring for radio that was in touch with their generation. Radio Hauraki, as the pirate station was known, broadcast their popular mix of music and chat from the so-called 'safe' international waters 50 miles from Auckland beyond the reach of government legislation, on and off from 1966-1970."

There is also a feature film in production called Three Mile Limit about the Hauraki story.
Got a Sideswipe? Send your pictures, links and anecdotes to Ana at ana.samways@nzherald.co.nz