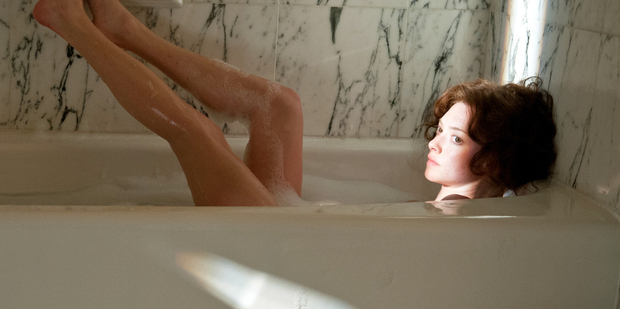 Amanda Seyfried feared her latest acting role as a 1970's porn star would ruin her Hollywood career.
The 27-year-old actress appears naked in her new movie, Linda Lovelace, in which she plays a 1970's porn star, and despite calling the experience "liberating", the blonde star believes taking on the role was a huge risk.
She told The Sunday Times Magazine: "This is the riskiest thing that's happening in Hollywood right now. The first thing you think about is that it could ruin my career."
The Les Miserables actress previously claimed that despite her initial hesitations to appear naked on the big screen, it was much easier than she thought it would be.
She said: "It's funny, because I felt liberated when I was doing it.
"I'm sure people that are very protective of me wouldn't feel very comfortable with that, but it's like, what's the big deal?
"Growing up I was made to feel nudity was wrong because everything was always censored in movies, and it was just like, why are we covering ourselves up?"
She added: "It didn't seem as scary as I thought it was [going to be]. It was astonishing how quickly I was able to jump in whole-heartedly."
- Bang! Showbiz