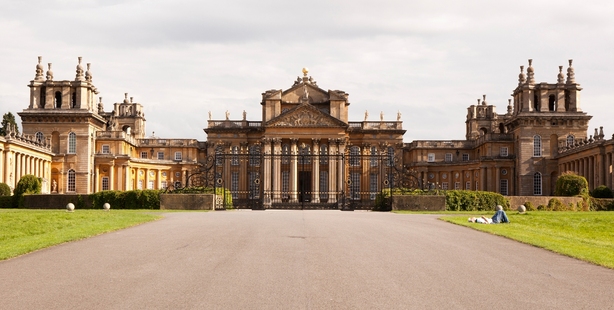 Pick of the week: THE ARISTOCRATS
What with all the kerfuffle over the royal baby, there's plenty of appetite for insight into the lives of the aristocracy, and in the absence of any current screenings of Downton Abbey this new four-part British series provides a whimsical and entertaining window into that world.
It looks at four historically prominent families - the Rothschilds, the Shaftesburys, the March family of Goodwood, and the Marlboroughs of Blenheim - and the perks and challenges of their legacies.
The series begins with the Marlboroughs, following John Spencer Churchill (the 11th Duke of Marlborough, also known as Sunny, pictured, right), and his son, Charles James Spencer Churchill (the heir apparent, known as Jamie), documenting their changing relationship and daily duties in maintaining Blenheim - the largest palace in Britain.
Sunny, 87, and Jamie, 57, have long had a tempestuous relationship, with Jamie having very publicly struggled with drug addiction and generally being a bit of a wayward young lad. In 1994 Sunny went to court to try to disinherit his son. They reached a compromise: Jamie will inherit his father's title, but a board of trustees will control the estate. Now clean, and reconciled with his father, Jamie is trying to prove that he can look after Blenheim.
The family have a strong sense of propriety, and a good relationship with the public may be paramount, but that doesn't stop them from being almost caricatures in their daily interactions - which mostly seem to be about running Blenheim as a tourist attraction.
Sunny is an extremely fastidious, courteous Duke, with an eagle eye for detail, who very much enjoys their annual Jubilee Celebrations (cricket, bonfires, speeches in the Queen's honour), being addressed as "Your Grace", and has a penchant for the phrase "as they say". He knows that the Blenheim's public toilets are a crucial part of any visitor experience.
Jamie, on the other hand, makes statements such as: "When you've got a monster like that, albeit a pretty monster, it's rather like having a high-maintenance wife" in regard to the palace. And he laments having missed his chance as a politician: "I don't think there's any honesty anymore, any morality, and I think the genuine British public feel it's bent, it's totally bent."
He does have a soft side though, adopting failed racehorses for their polo team, and seems to have great admiration for some of their longstanding staff.
Narrated by English actress Juliet Stevenson, The Aristocrats manages to walk the fine line between turning these families into anachronisms or parodies, celebrating their place in the fabric of British society, and divulging what life is really like in this strange world of inherited titles and wealth.
When: Friday, 7.30pm
Where: Prime
What: Behind the castle walls
Crime pick: CAUSE OF DEATH UNKNOWN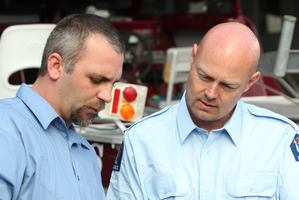 Every year there are a few deaths in New Zealand that puzzle investigators more than most. This new series explores those cases and retraces how investigators from the police, Civil Aviation, Maritime New Zealand and Environmental Science and Research follow leads - and red herrings - to uncover the truth. They explore the case of a New Zealand diplomat discovered dying from a single stab wound in a secure residential compound in the Solomon Islands. Then there are two people who lose their lives when a home-built aircraft plummets into the Kaipara Harbour minutes after take-off, and a boat is found drifting in Doubtful Sound with two experienced fishermen on board, one dead and the other unable to tell investigators what happened.
When: Tuesday, 8pm
Where: TV One
What: Puzzling cases
Comedy pick: COUGAR TOWN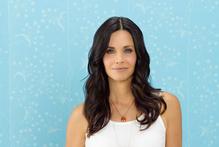 The nutty cult comedy series with the terrible name returns for its fourth season with more chaos and more oversized wine glasses. Jules and Grayson are adjusting to married life, although it's not all wedded bliss, when Jules dreams that Grayson flirts with other women and Grayson refuses to apologise for his "dream behaviour".
Meanwhile, Bobby tries giving fatherly advice to Travis after he turns 21 but it seems Travis is destined to replicate his father's bad habits.
Fans can also expect to find out how this crazy group of neighbours came to be friends in the first place, and Travis and Laurie's will-they-won't-they relationship status comes to a head when Laurie's army boyfriend Wade returns from Afghanistan. Plus Jules' father, Chick, returns.
When: Wednesday, 9pm
Where: TV2
What: The cul-de-sac crew are back
Reality pick: COASTWATCH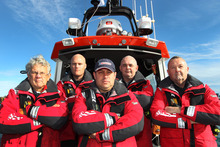 Now that we're up to the seventh season of local reality series Coastwatch, you'd hope people might be getting the message, but it seems there are still plenty of Kiwis out there happily disregarding our fishing regulations, flaunting quotas, poaching, and generally getting themselves into trouble. With 480 million hectares of ocean and 15,000km of coastline, it's not just our $4 billion fishing industry that officials are trying to protect: it's also our precious marine environment. And they're trying to keep boaties out of harm's way too - finding yachties lost at sea and rescuing injured passengers. This series includes the Northland Emergency Services Trust rescue helicopters for the first time, and in the first episode, they winch a man with serious head injuries to safety.
When: 7.30pm, Tuesday
Where: TV One
What: Safeguarding our oceans
Drama pick: BREAKING BAD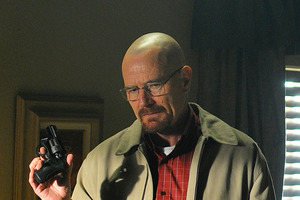 The end is nigh for Walter White's suburban drug dream, and with just eight episodes to go Breaking Bad certainly has plenty of loose ends to tie up.
This first episode doesn't muck around addressing them: after another revealing flash forward it starts right where we left off, with DEA agent Hank's cliffhanger Heisenberg toilet revelation. And it ends with the show's most breathtaking confrontation yet.
If you're new, this isn't the place to start watching. Though SoHo is offering a catch-up opportunity from 4.20pm Saturday by replaying all of the previous episodes from the beginning of season five.
But for those of us already addicted, you already know that you're watching the best show on TV right now.
When: Monday, 9.30pm
Where: SoHo
What: The beginning of the end
Follow @nzherald_ent on Twitter for all the latest entertainment news.
- TimeOut