Chris Schulz has an early, hands-on look at hyped new movie-game Beyond: Two Souls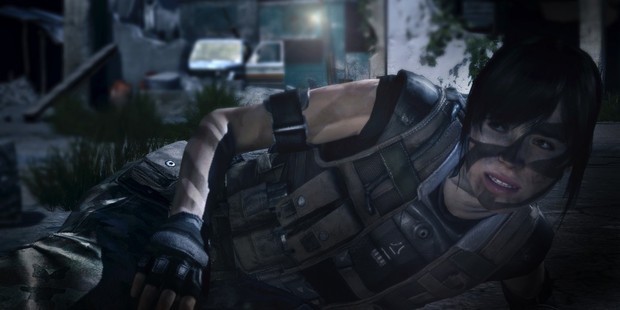 Many games have claimed to bridge the gap between gaming and movies, but very few have succeeded.
Enter Beyond: Two Souls, a potential game of the year candidate when it is released exclusively for the Playstation 3 on October 11.
With movie stars Ellen Page and William Dafoe on board for Quantum Dream's latest production, and a script reportedly running to 2000 pages - about the length of four movies - Beyond: Two Souls might finally claim the game-that-also-works-as-a-movie title once and for all.
At a recent hands-on session in Auckland involving two mini-levels from Beyond's mammoth storyline, it certainly seems the case.
Gamers play through 15 years of the life of Page's character Jodie Holmes, a young woman with a military background who has psychic links to Dafoe's character Aiden - a supernatural entity who can be called on for help throughout the game.
In the first mission - a hair-raising ride involving the assassination of a military leader set in a Sudanese slum full of snipers and aggressive military - it became essential to utilise Aiden's abilities to secretely choke enemy gunman, possess opposition truck drivers and search nearby compounds to aid Holmes' progression.
Controlling Aiden's powers is easy: Push triangle to activate, use the analogue sticks to move him around, use L1 to lock onto targets (highlighted by glowing dots), then use the sticks again to make your move.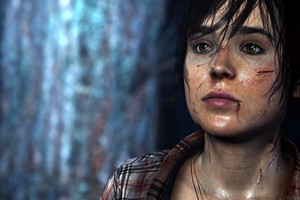 Successfully mastering these powers is essential to Holmes' success in Beyond.
But, as was the case with Quantum Dream's last production Heavy Rain, there is always more than one way to complete a mission - hence the massive script. A simple fighting challenge on the back of a truck - in which Holmes punches, kicks and throws enemies from a flatbed - could, according to onlookers, end in several different ways.
In the second level - a daring train escape, followed by a desperate dash through a darkened forest while Holmes was chased by police dogs - gamers are forced to call for Aiden's help even more, with the spirit opening doors, unlocking handcuffs, breaking windows, flinging water bottels and distracting police.
Later, there was even more fun for Aiden as he possessed enemy snipers, crashed police helicopters, flipped cars over, and - in one blistering scene - blew up a petrol station.
Sure, it was only two missions from Beyond's obviously massive plot, and there were occasional frustrations working out what you were supposed to be doing with Aiden - especially when he wound up lost in another empty, non-descript building.
But they're minor complaints and will probably be ironed out by the time October rolls around. The best thing about this too-brief glimpse of Beyond: Two Souls was that cut scenes were seamlessly woven into gameplay so successfully, it became impossible to tell the difference.
Just like watching an interactive movie, then. A really, really good movie.
* Beyond: Two Souls is released for the PS3 on October 11.
- nzherald.co.nz