Adaptation of coming-of-age story had many challenges to overcome, writes Dionne Christian.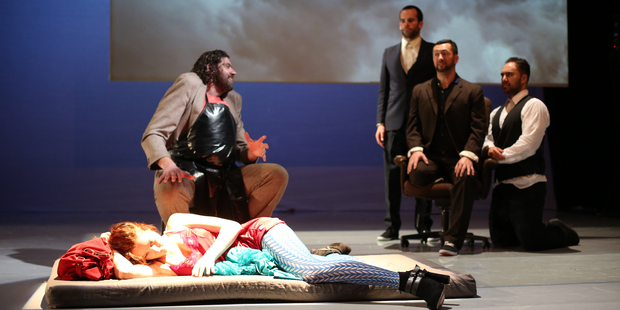 Writer Stephen Ballantyne admits he didn't pay much attention when his late father David Ballantyne's novel Sydney Bridge Upside Down was published in 1968: "I read it when it came out, but I was 19 and I had so many other things on my mind I didn't give it the attention I should have."
Neither did the public. The dark coming-of-age tale may have languished on library shelves if not for the admiration of the likes of Canterbury academic Patrick Evans and authors like Frank Sargeson, C.K. Stead and Kate De Goldi. De Goldi wrote a heartfelt introduction when the book was reprinted in 2010.
Now the story is undergoing a further revival. Taki Rua, the national Maori theatre company, has adapted Sydney Bridge Upside Down for the stage, the production coming to Auckland this week after a Wellington season. Stephen Ballantyne reckons it's a fitting tribute, as his father also wrote plays.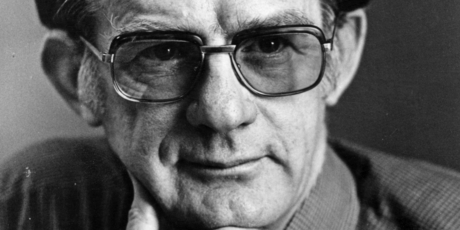 "I went down to Wellington to see the last performance and I was pretty pleased. How my father would have felt about it is more difficult to say but the production is extremely innovative and radical and that's what my father was like."
Interested in adapting books for the stage, Taki Rua artistic director James Ashcroft had initially considered Ronald Hugh Morrieson, the much-filmed writer of Kiwi Gothic. But a friend introduced him to Sydney Bridge Upside Down.
Told through the eyes of young Harry Baird, the story unfolds at an abandoned meatworks, supposedly off-limits to the local youngsters of Calliope Bay. Harry finds himself increasingly drawn to this dark, dangerous world .
'I was instantly caught up by it and could not believe I had never heard of the book or its author," says Ashcroft, who says he's now read it 33 times. "On the surface, the writing seems to have much in common with Morrieson but delve below the surface and it's very, very different."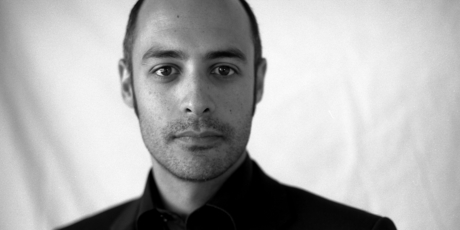 He says adapting the story had its challenges - the poetic lilt to the writing, a cinematic quality to its setting, and how it combines elements of the surreal with the lives of its various characters. Readers know their names but not their backgrounds; where they live, but not when they're living.
Ashcroft commissioned writers to produce a conventional script, but felt that did not serve the story. So he gathered a design team (set designer Kasia Pol, composer John Gibson, lighting designer Nathan McKendry, audio-visual and multimedia designer Robert Appierdo) and cast, including Claire Van Beek, Maaka Pohatu, Holly Shanahan, Tim Carlsen, Rob Mokaraka, James Tito and Aaron Cortesi.
They read the book and talked about their adolescent experiences, of how childhood morphs into adulthood and how the themes shot through Sydney Bridge Upside Down could be brought into theatre while staying true to the novel's characters and setting: Calliope Bay, a place on the edge of the world.
"David's words are the anchor - the reference point we bounce off and come back to," says Ashcroft. "We want to engage audiences in a conversation about how theatre affects them and this story provides a launchpad for that."
Playing Harry, Carlsen says he sees the character as an anti-hero who, in turn, sees himself as a protector serving justice. Rather than portray Harry as a child, he welcomed the chance to find the spirit of the character and portray him accordingly. He's enjoyed the way words are integrated with an evocative score and audio-visual (AV) aspects which help to capture the book's cinematic qualities.
"The more internal aspects of Harry are supported very well by the style and design of the show. AV is a huge component which allows us to find the various facets of Harry's mind. We refer to the AV operator as the eighth performer because there's something like 700 tech cues."
Some might question the choice of a non-Maori story for a Maori theatre company. But Ashcroft says the story is relevant no matter what the background of the characters and audiences and that Taki Rua aims to break rules and challenge perceptions.
"I knew this choice of work would open this debate up and that's what we should be doing. We should be asking questions about what constitutes 'Maori theatre'."
Preview
What: Sydney Bridge Upside Down, adapted for the stage by Taki Rua
Where and when: Q Theatre, Wednesday to Sunday.
Follow @nzherald_ent on Twitter for all the latest entertainment news.