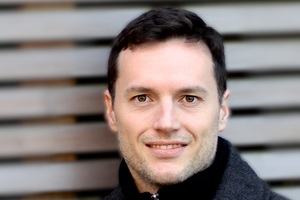 Auckland Philharmonia Orchestra's annual Opera in Concert is invariably a highlight of the season. Previous presentations have dipped into German repertoire (Das Rheinhold, Elektra) and Italian (Madame Butterfly, Nabucco); this year the APO comes up with an opera by a Russian composer with a libretto in English.
Next Friday's The Rake's Progress must be one of the orchestra's most adventurous projects yet. Stravinsky wrote it in 1947 to a libretto by the poets W.H. Auden and Chester Kallman, who took their inspiration from a series of satiric and cautionary 18th century engravings by William Hogarth.
The Rake's Progress is a work of immense humour and tunefulness; with Stravinsky writing in his neo-classical style, the idiom is not so far from spiced-up Handel and Mozart, complete with dashing recitatives to a solitary harpsichord.
A handful of our very best singers catch the opera's larger-than-life characters.
Madeleine Pierard plays Anne Trulove, with Paul Whelan as the devilish Nick Shadow; Helen Medlyn is Mother Goose and Andrew Glover the auctioneer Sellem.
Others come from across the Tasman. Liane Keegan, who sang Mahler so splendidly with the orchestra in 2010, is Baba the Turk, while tenor Andrew Goodwin takes on the raffish hero, Tom Rakewell.
Goodwin may have grown up in Australia but he has also made a name for himself in Russian musical circles. Having chosen to study in St Petersburg, he is now a regular soloist with Moscow's Bolshoi Theatre.
"Teaching in St Petersburg was one on one, but fellow students would watch on," he remembers. "I got over my fear of performing very quickly, and I learned so much by hearing others sing."
Another advantage was location, with the Conservatory just opposite Valery Gergiev's Mariinsky Theatre. "I would buy my student ticket for around a dollar and see as much opera as I possibly could. It really was a great place to be studying."
Goodwin auditioned for the Bolshoi soon after he had taken his first role with Opera Australia and found himself cast as Lensky in Tchaikovsky's Eugene Onegin. "When I heard I was chosen for the new production I was extremely surprised and, of course, excited," says Goodwin, going on to explain that there was talk of Dmitry Chernyakov taking a daring, radical approach to the revered classic.
"One of the topics doing the rounds was that Tatyana's famous Letter scene would be spent on the toilet texting on a phone," he laughs. "Thankfully, all rumours were unfounded. Chernyakov did take a few liberties in his treatment of the story, but always managed to keep the original idea intact. I see the staging as really a metaphor for Russia being ready to move forward - change was not only in the air, it was actually happening and that was a reason to celebrate."
He has now sung more than 30 performances as Lensky and returns to the Bolshoi after his Auckland visit to play another of his favourite roles, Tamino, in The Magic Flute.
"I love having the opportunity to sing there," he says. "I was in Russia for probably the most formative years of my life, so it is very close to my heart."
His role as the profligate Tom Rakewell in The Rake's Progress is a first. "Rhythmically, this opera is extremely tricky and some of the intervals Stravinsky writes are not always what you expect. It is probably the hardest music I have ever had to learn, and I have complete respect for anyone who has taken on this opera."

Performance
What: The Rake's Progress
Where and when: Auckland Town Hall, Friday at 7.30pm; pre-concert talk, 6.30pm