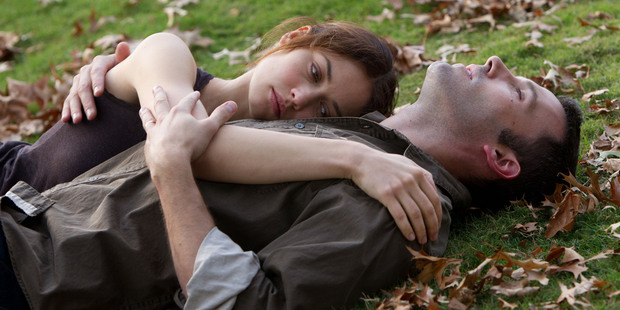 I went into To The Wonder expecting to see a slow, solemn, beautifully shot film... I did not leave disappointed. From the director of The Tree of Life, Terrence Malick latest film explores the nature of love, passion and faith.
On the shores of Mont Saint-Michel we are introduced to the two lovers; Neil and Marina, played by Ben Affleck and Olga Kurylenko. Neil asks Marina and her daughter to move from France, to live with him in the country side of Oklahoma. However, their romance does not stay happy for long.
Struggling with deterioration of their relationship Marina shares her troubles with a priest, Father Quintana (Javier Bardem). While Neil reunites with Jane (Rachel McAdams), an old flame.
The story is told through the thoughts of various characters, first Marina as she shares, in French, her musings on love and her turbulent relationship with Neil.
The voice-overs overpower most of the movie's dialogue, the characters speaking become muffled and even at times completely muted, as we are sucked into the minds of the lead characters. This is especially apparent with Father Quintana. As he listens to people in the community talk about their troubles, they are drowned out by his own thoughts, in Spanish, on love, the search for God and his own lack of joy.
Not only do the voices-over's give you an intimate look into the hearts and minds of the characters, but it also renders the plot secondary to the thoughts, emotions and desires of the characters as they discover the hardship of loving amidst brokenness.
It also forces you to focus on the visuals, which are easily beautiful. The camera never seems to stop moving. Jumping from slow swooping shots with wide angle lens, to hand-held close ups, you are never really given the whole picture.
As a whole To The Wonder was good for what it was, however at times it did feel a little art-film-for-art-films-sake-y, (perhaps one too many shots of Olga Kurylenko in a field looking longingly off into the distance?), though overall, it was moving and thought provoking.
Stars: 3/5
Cast: Ben Affleck, Olga Kurylenko, Rachel McAdams, Javier Bardem
Director: Terrence Malick
Running Time: 113min
Rating: M
For more showings of To The Wonder check out nziff.co.nz
Follow @nzherald_ent on Twitter for all the latest entertainment news.