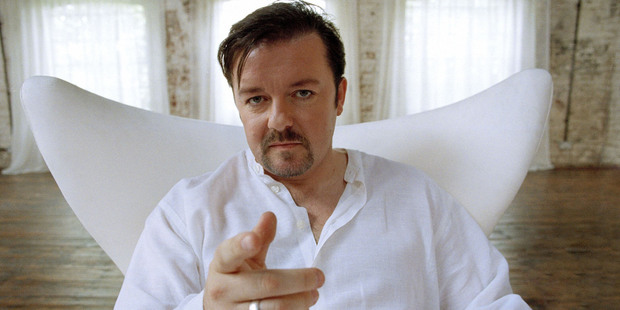 Ricky Gervais says he is getting offers from record labels "all over the world" to record an album and tour as his TV alter-ego, David Brent.
Gervais, who starred as the hapless office manager for two notorious seasons of The Office, has reinvigorated the character with his own YouTube channel.
It features guitar tuitorials, original compositions and a reggae duet called Ain't No Trouble with a fictional rapper called Dom Johnson, and is proving to be popular, with tens of thousands of followers.
According to NME.com, it's so popular Gervais says he's getting serious offers to record a full album and tour as Brent.
He wrote on Twitter: "I can't believe I'm getting ridiculous offers from major record companies all over the world for a David Brent album.
"Where were these people when I was trying to be a real popster? And starving?"
Brent's latest original song is called Slough.
- nzherald.co.nz