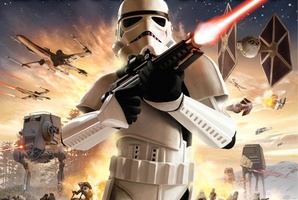 New Star Wars-related domain name registrations have been spotted for an as yet unannounced project called Star Wars Attack Squadrons.
The registrations feature names like StarWarsAttackSquadrons.com, SWAttackSquadrons.com, AttackSquadrons.com and AttackSquadron.us, among others.
The names were originally registered under Lucasfilm on July 26 through a brand protection agency and have since been moved over to Disney's servers.
Neither Disney, Lucasfilm, nor EA have made any official announcements regarding the new domains, but EA is the current registrant of AttackSquadron.com and AttackSquadron.net.
EA revealed their first Star Wars project, DICE's Star Wars: Battlefront, at this year's E3 as part of a new multi-year publishing deal with Disney that gave the giant publisher rights to develop games based on the classic sci-fi franchise.