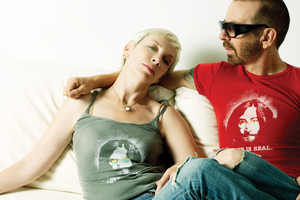 Rocker Dave Stewart had no idea his former Eurythmics bandmate Annie Lennox got married last year.
The musician admits he has lost almost all contact with his former lover since their last band reunion in 2005.
Despite their lack of communication, Stewart says he would have wanted to attend the nuptials bewteen Lennox and South African gynaecologist Dr Mitch Besser.
"It's weird isn't it? People always still think of us as a couple and yet we barely ever talk now," he tells Britain's The Independent newspaper.
"I don't even know where the wedding was. I live here (in Los Angeles) with four children and Annie lives between South Africa and London."
Stewart and Lennox were romantically involved before they broke into the charts with their 1983 hit Sweet Dreams (Are Made of This).
- WENN