The Gympie Music Muster is held in the Sunshine Coast's Amamoor State Forest Park, with nine stages and 50,000 people in attendance.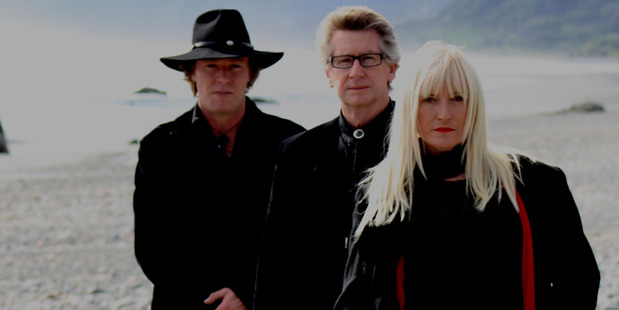 Kiwi music fans get a tad suspicious when Aussies invite our best performers across the Ditch to play at their festivals. Many haven't forgotten that Keith Urban used to travel on a black-and-white passport.
But Aly Cook, the Nelson singer-songwriter who's been appointed the Gympie Music Muster's ambassador to these shores, laughs off the notion that our cousins might be trying to hijack our talent when they created a New Zealand Showcase for this year's edition of their biggest annual country, blues, roots and folk music event.
"New Zealand country artists have had a stellar time across the Tasman," she reports. Expat Kaylee Bell won their Toyota Starmaker contest this year - the first Kiwi to do so since, um, er ... Urban - and Kylie Price has been named Entertainer of the Year at Tamworth, the premier country music awards.
The four-day festival is a non-profit show: over 31 years the organisers and music fans have raised more than $A14.5 million for charities in the Lucky Country.
A quick run through the headliners for the August 22-25 festival proves that, these days, Gympie has broadened its talent pool and likewise its appeal to a generally mature audience.
Biggest names are the Mavericks, who started as a punk/alternative band in their home town of Miami in 1989 and went a big bit country over succeeding years and albums. Probably best known for their 1998 hit Dance the Night Away, the band split in 2004, becoming two-fifths of the supergroup Swag with former members of Cheap Trick and Wilco. The original members reunited last year and released the In Time album in February.
Headlining Australian acts are that other renowned maverick, Jimmy Barnes, Mental As Anything, James Blundell and Daryl Braithwaite.
The list goes on. And on. First Kiwis to make the cut include internationally renowned bluesman Billy TK Junior; those national treasures, the Topp Twins; Tami Neilson, who's won the Tui Award for NZ Country Album of the Year three times; plus husband-and-wife Gold Guitar winners Camille Te Nahu and Stuie French as well as Kylie Price and Kaylee Bell.
There'll be another New Zealander at the festival who hasn't done too poorly Over There, either. Cook, our 2012 Female Country Artist of the Year, has had two top 20 singles on the other side of the Tasman in the past 12 months.
She'll take to one of the main stages with her new band, the Sou'westers, a country-roots trio made up of herself, Tui Award winner Dean Hetherington from the Coalrangers, and a fellow by the name of Liam Ryan, who more than a few will remember knocking around in the Narcs and Midge Marsden Band.
Cook says the Gympie festival has always attracted its share of Kiwi fans, for the music and the atmosphere ("Grey Nomads in their campervans, as far as the eye can see," she jokes), as well as its proximity to Noosa and the Sunshine Coast. Timing is pretty good for a midwinter break, boosted by direct flights between Kiwi and Queensland regional airports.
See muster.com.au.
- nzherald.co.nz