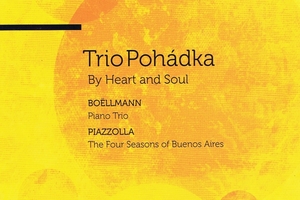 Maureen Lander's cover image for Estrella's new Tui CD is a knockout; a lustrous close-up of glistening plumage rising from sculptural feather shafts.
The photograph complements the rich textural possibilities that four young women and six Kiwi composers explore with a pair of Steinways.
Judy Lee, Somi Kim, Lorelle McNaughton and Cindy Tsao performed most of the album at its launch last Sunday.
They explained how many of the commissions had arisen from a desire to take New Zealand music with them to Britain, after winning the 2011 Pettman/ROSL Arts Scholarship.
At the lighter end are David Hamilton's title piece, complete with birdsong ambience, and his three perhaps over-cute ragtime dalliances; contrasting with this, the youngest composer, Sarah Ballard, favours brooding atmosphere and a darker palette in her La Cueva de los Cristales.
On Sunday, the quartet signed off with Gareth Farr's heart-stopping Into the Chasm, an early work and a wild one, very much in the spirit of a frenetic Conlon Nancarrow pianola piece. On disc, I'm happy to say, the hi-energy excitement factor remains uncompromised.
Leonie Holmes' Bottom's Dance works well, particularly in the jolts and jerks of its lumbering dance, while Eve de Castro-Robinson's efflux, a student work originally for just two pianists, is a sleek pointillist toccata.
John Rimmer's Hammerheads, one of the group's first commissions, is the most thought-provoking track; its subtle play with rhythm and remarkably lucid harmonic trails make for a brilliant performance.
The virtues of Trio Pohadka's By Heart and Soul are numerous; the CD retails at only $20, all profits go to cancer research (two Pohadka players are medical men) and the disc's coupling of Boellmann and Piazzolla is certainly unusual.
The liner notes warn that pianist Petr Tomek can be fierce and tempestuous, and he inspires his colleagues to be equally so in Piazzolla's Four Seasons of Buenos Aires.
While I am not sure that the 1895 Trio by Leon Boellmann (1867-1897) is "first class from start to finish", the musicians enjoy themselves and you will too, whether in the winsomely sentimental Andante or the rip-roaring exuberance of its Finale.