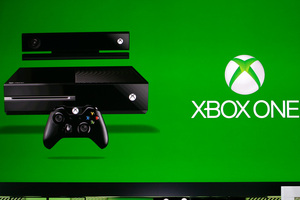 Xbox corporate vice president Marc Whitten has made a dramatic statement overnight about the upcoming Xbox One's policies around independent development.
In addition to confirming that developers will be able to self-publish on the console, something that wasn't possible with the Xbox 360, Whitten also suggested that special "dev kit" devices will not be required either.
"Our vision is that every person can be a creator," Whitten told engadget.
"That every Xbox One can be used for development. That every game and experience can take advantage of all of the features of Xbox One and Xbox LIVE. This means self-publishing. This means Kinect, the cloud, achievements. This means great discoverability on Xbox Live."
Exactly what this translates to is yet to be confirmed; the Xbox 360 did, for example, support a service called Xbox Indie Games which allowed content creators more freedom on the platform.
However the service came under fire for hiding the games it curated from casual users, and was not available in many markets - including New Zealand.
Whitten stated that the company is planning to reveal more information about "the program and the timeline" at Gamescom next month.