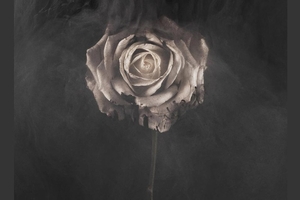 It's taken these Brit-rockers three years to write their fourth album and, granted they lost their lead guitarist Chris Urbanowicz along the way, sadly they've overcooked it.
Having replaced Urbanowicz with two new band members, Justin Lockey and Elliott Williams (making them a five-piece), they've expanded their ability to layer up the instruments, but a new-found obsession with washes of orchestral strings seems to have diluted their old urgency and youthful, rocking attitude.
The Weight introduction is a bit overwrought and lyrics like "I'm a lump of meat with a heartbeat" lack in subtlety, but it has a dirge-like intensity. Sugar and A Ton of Love make comparisons to U2 and REM easy.
There's some propulsive rhythms and they seem to have embraced bold 80s guitar riffs. You can tell these are the tracks the band want to rip out on a stadium stage.
And then comes the unfortunate one-two punch of What Is This Thing Called Love, followed by Honesty, both overly preachy, and quickly becoming laborious, melodramatic and boring. Even the more upbeat tracks like Formaldehyde and Hyena lack energy.
It seems they're quite keen on making things stadium-sized, but they might need to go back to basics of songwriting first.
Stars: 2.5/5
Verdict: Weighed down by melodrama
Click here to buy The Weight of Your Love by Editors.
Follow @nzherald_ent on Twitter for all the latest entertainment news.
- TimeOut