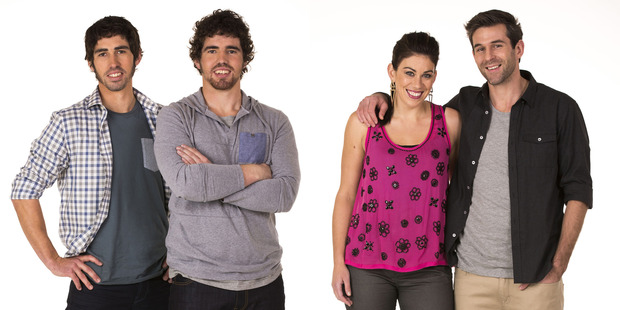 Compared with last year's contestants on The Block NZ the new season recruits are DIY experts.
Take Auckland animal wrangler Koan Vette and his PR consultant partner Alisa Keall-Grant who, when they're not working, love nothing more than staying up late renovating their old Auckland villa.
And you sense there's a touch of the perfectionist about Vette, who believes the biggest DIY no-no is "using cheap materials that won't stand the test of time, and trying to cut corners".
Which is a philosophy that could go out the window when the budget and time constraints of The Block take hold.
Also in the second New Zealand series of the home renovation show, which starts soon on TV3, we meet the Pearsons - Aucklanders Alice, a youth worker, and project manager Caleb, who have been together for five years and have completed three renovations in Auckland already.
They say they make a great team because Caleb does the hard yakka, while Alice calls the design shots and does the finishing touches.
Check out the new contestants: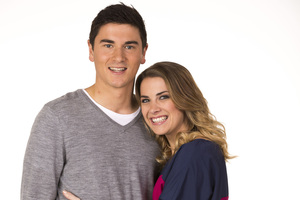 Then there are Rangitikei-born farm boys Pete and Andy Walker who work on a family farm in the Catlins in the South Island.
While not exactly DIYers, they could be the dark horses with Andy's passion for modernising homes balanced out by Pete's focus on functionality.
"I dislike seeing DIY jobs that have been carried out in a slap-happy fashion," says motocross and rugby loving Pete.
The least experienced of the four teams are Nelson couple Loz and Tom Heaphy. They've been together eight years, married for two and travelled a lot. But now it's time to settle down, save for a house and start a family.
Tom has dabbled in DIY over the years, but Loz is a novice. Although they lack the hands-on expertise they have a clear design aesthetic which is based on "up-cycling", where they like to make classic pieces modern, and have a love of all things vintage.
The four teams were chosen from more than 2000 couples who applied to take part in the series, which will again be hosted by Mark Richardson and Shannon Ryan.
Following the same format as last year, the teams will compete to renovate four run-down houses in Takapuna.
Follow @nzherald_ent on Twitter for all the latest entertainment news.