Scott Kara examines the performances of last night's three X Factor finalists.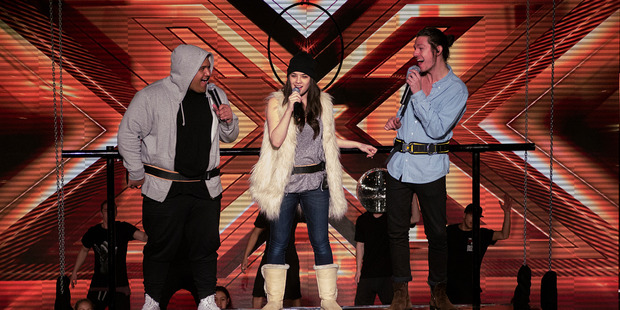 Benny Tipene
Where was the big rock anthem, like, oh, I don't know, Where the Streets Have No Name by U2 or something, to hammer it home that the people should vote for him?
Instead, he (and mentor Ruby Frost) opted for the mournful yet stunning Laura by Bat For Lashes, and the dulcet and bouncy Love Love Love by Avalanche City.
They were great versions of both, with Laura especially showcasing his vocal power and dynamics. And he also backed his voice last night rather than relying so much on his guitar. But they weren't performances that had the magic and intensity that screamed, "Vote for me". Then again, I'm happy to be wrong because Benny is still my pick - he's the one who will go far after the show.
Whenua Patuwai
Whether it was going back to his hometown of Christchurch, or hanging with Hollie Smith, Whenua got some badly needed self-belief from somewhere this week.
And with it he got himself back in the competition with his most confident vocal performance yet.
After a slightly shaky start on Jason Mraz' I Won't Give Up he turned on the tenderness and showed the purity of his voice. And when he chimed in with Hollie Smith on the last climactic section of Bathe In the River he revealed himself as more than just the best karaoke singer you're ever likely to hear.
Jackie Thomas
The Greymouth girl was glam in her little black dress, and as she clapped and stamped her feet at the end of Next To Me by Emeli Sande she looked like a star, and like someone who was having fun.
Once again she was the most consistent singer of the night and she nailed the all-important first notes of the songs (something the boys struggled with).
Her growing confidence also came through during the duet with Adeaze as she took the lead on the song which ended with some sweet three-way harmonies. They were two solid performances that would make a worthy winner.
Read more: Thank goodness X Factor is nearly over