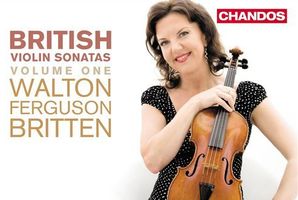 Der Freischutz is not likely to be staged at the Aotea Centre any time soon, yet the opera's historical importance is unchallenged.
When you are enjoying NZ Opera's Flying Dutchman in October, remember that Wagner took so much from Weber's canny and very theatrical mix of folksiness, nationalism, mysticism and melodrama.
The premise of Der Freischutz is Faustian, involving a naive woodsman competing with a fellow worker who has enlisted the powers of darkness; in the end the heroine is shot but mercifully revived, and everyone lives happily ever after.
On stage it can creak with its long and laborious spoken dialogue, but a new concert recording, conducted by Sir Colin Davis, features music alone and packs a punch because of it.
The cast is all one could wish for. Simon O'Neill brings heldentenor heft to the part of the guileless Max and Christine Brewer's Agathe is the romantic heroine par excellence.
German bass Lars Woldt is Max's ruthless rival Kaspar and plays it to the hilt; nowhere more so than in the Wolf's Glen scene, one of opera's spookiest moments, in which he does his deal with Stephen Loges' devilish Samiel.
The magic bullets are cast in a series of brilliant orchestral episodes - and who better to induce just the right shiver than the London Symphony Orchestra?
Sally Matthews, winningly fresh in the smaller role of Annchen, blends superbly with O'Neill and Brewer in the Act Two trio, Wie? Was? Entsetzen?
New Zealanders will also warm to Kiwi singer Martin Snell, whose powerful and immaculately focused bass deserves a bigger role than that of Kuno, the head woodsman.
London Symphony Chorus enjoys its many and hearty contributions - the men making particularly rousing foresters - and all relish their Halloween wails in Wolf's Glen.
This could be the last of Colin Davis' recordings (he died less than a year after this 2012 Barbican concert), yet the 85-year-old maestro's vitality astonishes. Not only does he provide simpatico support for his singers, Davis renders Weber's ingenious instrumental colouring with the gleam and novelty it would have had 200 years ago.