As Herald entertainment writers assess the finalists' career prospects, readers can't choose between Benny and Jackie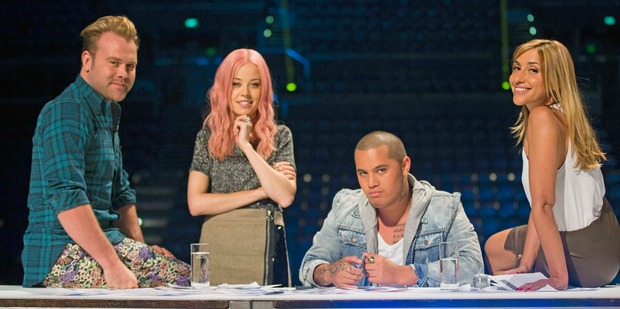 Benny Tipene and Jackie Thomas may have to share the first New Zealand X Factor crown - with an online poll of 2,300 voters putting the two contenders neck-and-neck ahead of Monday's final.
But while it will be a nervous night for fans of the two performers, Whenua Patuwai is there to make up the numbers - at least that is the verdict of an online poll on the Herald website.
Late yesterday afternoon, Thomas and Tipene had both received 40 per cent of the votes in the poll asking who would win the television talent contest. Patuwai, 17, was a distant third with 14 per cent, while 6 per cent felt it would be too close to call.
This week, judge Stan Walker waded into the debate about who will win the contest when he picked Thomas, saying, "It's anyone's game, but I think Jackie will win."
However, Tipene, 22, and Patuwai have a legion of admirers who will be doing their best to make sure that doesn't happen.
The three are in final rehearsals for tomorrow night's crucial performances. Public votes will then decide the winner, to be announced on the final episode on Monday.
The three finalists this week performed in their hometowns of Greymouth (Thomas), Riccarton (Patuwai) and Palmerston North (Tipene) before heading back to Auckland to learn their final songs.
This week TV3's boss of television, Paul Maher, said that no decision had been made on whether X Factor will return next year.
The latest ratings show the talent show has recorded average ratings of 434,200 viewers aged 5 plus per episode (including plus one channels and recorded viewings).
Viewers peaked at 511,900 for the second episode on April 22.
They then fell to a low of 344,300 on June 2, before adding another 80,000-odd viewers in the run-up to the final.
X Factor's final performances will take place tomorrow night from 7pm and the winner will be announced on Monday.

Whenua Patuwai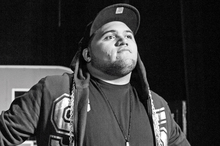 Scott Kara - No doubt, he's got a great voice, even if it does have a touch of karaoke champion about it. The thing is, he needs to build up his confidence because his performances are too hit-and-miss. But if he can drum up some chest-beating self-belief then the lad could really start hitting the high notes with ease.
Russell Baillie - He deserves a consolation prize for attempting to climb the terrifying falsetto peak of that Daniel Bedingfield ballad from last week. And his take on Janis Joplin's Piece of My Heart sounded like a man who wanted to go out with a bang. But he stayed. Career-wise post X Factor, well, NZ hip-hop always needs new voices to do the hooks between the rhymes. Or how about a new guy with a great voice to play bloke from humble beginnings and big musical ambitions in Mt Zion II? Just sayin'.
Lydia Jenkin - Mr Patuwai has an undeniably strong voice, and he comes across like a lovable softie, but we haven't seen much musical personality, or on-stage charisma emerge over the course of the show. It might be because he's only 18, and because he doesn't really have any idea what his identity as a musician is yet, but he's just a contestant at the moment. With some really strong mentoring, he might build on his talent, but he doesn't have the confidence and passion to be the next Che Fu just yet.

Jackie Thomas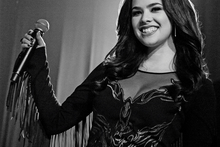 Scott Kara - By far the most consistently good voice of the remaining three - and safe to say the best voice of the lot. She proved that right from her first audition when she sang a sweet and powerful rendition of Skinny Love, and a few weeks ago she even made the awful Black Velvet sound good. And she may come across as a shy girl from Greymouth, but you sense she's one strong chick beneath it all.
Russell Baillie - Her version of Wonderwall last week was misguided - if she had let rip in the night's rock category rather than cooing the over-egged Oasis ballad, then there might have been proof that Thomas is not just a musical theatre kind of gal. Albeit one who can hold a note and play a character better than any of her competition. She seems a bit mild-mannered to be turned into a pop tart but might fare better with gentler, thoughtful female singer-songwriter stuff. Assuming, that is, she and her backers could find the material for an album.
Lydia Jenkin - She knocked it out of the park in her first audition with Skinny Love, then got a bit shaky with the nerves. But the competition seems to have dealt well with those shakes and now she seems at home in front of the cameras and on stage. She's got a sweet, true, effortless voice with a personality to match. She could be our next Brooke Fraser - she's not really a sassy, sexy pop artist, but she's very family-friendly.

Benny Tipene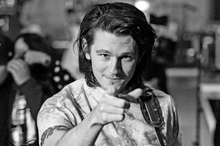 Scott Kara - He's the most well-rounded of the final three and likely to go on to bigger and better things even if he doesn't win. He plays guitar, writes his own songs, and has wide ranging musical tastes which will see him right. If anything, it's his voice that lets him down sometimes. But that's a confidence thing and as he showed when he sang his original, Boxes, the kid's got attitude.
Russell Baillie - What's a boy like him doing in a show like this? He's clearly got musical skills beyond the karaoke requirements of X Factor which sometimes have been an uncomfortable fit. But he's thrived despite being the gangly, odd man out. In the real world? Coming second might actually help his credibility. He's got the songwriting chops. But locally, guitar-strumming young male solo singer-songwriters do it tough when it comes to getting heard - but with an X Factor tailwind, Tipene could be just the guy to change that.
Lydia Jenkin - He may not have the biggest voice in the competition, but he's got the most vulnerable voice, and the most established personality. He seems particularly driven to succeed, regardless of the X Factor outcome, so I'm sure we'll see him touring in no time. He's got the sort of classic, versatile, kooky appeal that made the Finns and Dobbyn types popular.