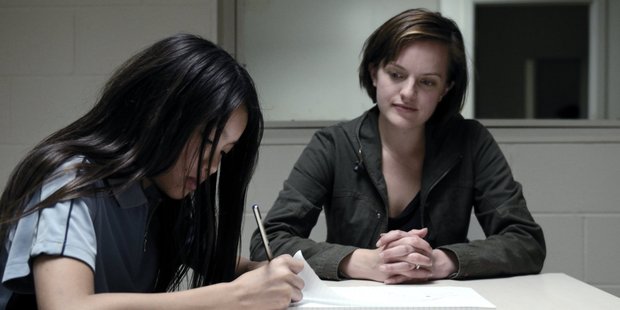 Jane Campion's Top of the Lake has scored eight Emmy nominations.
The series, which was filmed in and around Glenorchy and Queenstown last year and showed on UKTV locally due to its BBC backing, is up for outstanding mini-series or movie at American television's most prestigious prize-giving.
Campion herself has two nominations to her name. She shares a directing nod with co-director Garth Davis for episode five of the series, and a writing one with co-writer Gerard Lee.
Top of the Lake's international cast also features strongly with Mad Men star Elisabeth Moss nominated for outstanding actress in a mini-series or movie for her portrayal of Detective Robin Griffin and Scottish actor Peter Mullan up for supporting actor for his performance as local crime boss Matt Mitcham.
The casting of the series also won a nomination as did its editing and cinematography.
Moss is also nominated again for her role of Peggy Olson in Mad Men.
Top of the Lake's main competition in the mini-series/movie categories is likely to come from Behind the Candelabra, the acclaimed HBO-backed Liberace biopic directed by Steven Soderbergh which screened in the United States as a pay-tv movie and opened The New Zealand International Film Festival In Auckland last night.
It stars Michael Douglas as Liberace and Matt Damon as his lover with both actors up for Emmys.
The leading contender in the mini/series movies categories is American Horror Story which has 17 nominations.
Despite being broadcast in 13-episode blocks, American Horror Story, which screens on Four in New Zealand, has been defined as a mini-series due to not having continuing storylines or characters between seasons.
The 65th Primetime Emmy ceremony will be held on September 22.
Read more: The Emmy nominations in full