Scott Kara looks at the movies that will be rockin' this year's International Film Festival.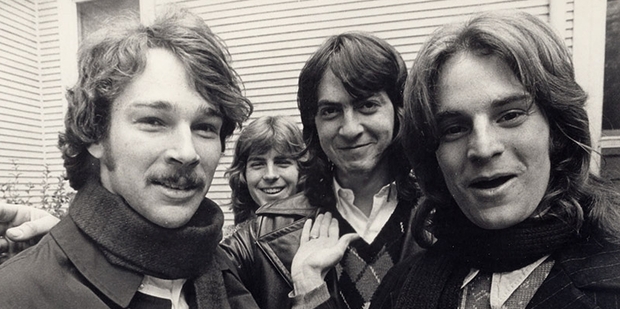 The New Zealand International Film Festival gets off to a musical start over the next three nights with the flowery piano playing of Liberace, the grace and poise of Giselle, and scary Italian progressive rockers Goblin playing their soundtrack to 1977 horror classic Suspiria.
And a word of warning for those going to see the latter film at the Civic tomorrow night - it's not for the faint-hearted.
The score of Dario Argento's horror film is frightening enough with its mix of spooky sci-fi sonics, galloping progressions and unnerving doomed atmospherics, so having Goblin playing live in the flesh as the bloody tale of witches plays out will make for a truly terrifying night.
Led by original guitarist Massimo Morante and keyboardist Claudio Simonetti, Goblin formed in 1972 and Suspiria remains their best work, with the sprawling saxophone-driven chaos of Black Forest and the sick mantra of Sighs the standouts.
Elsewhere in the festival there are four excellent documentaries about some of music's unsung heroes.
Twenty Feet From Stardom delves into the lives of back-up singers to the stars such as 60s star Darlene Love, Merry Clayton (who sang with Mick Jagger on Gimme Shelter) and Tata Vega (Stevie Wonder). It's Love who sums up the plight of the back-up singer best when she says: "My life has been all about trying to make a success of the gift I have."
Charles Bradley: Soul of America, about the late-blooming soul man (that's him on the cover) who released his debut album No Time For Dreaming in 2011 at the age of 62, is touching and heartfelt as it follows his transformation from a struggling James Brown impersonator to hootin' and howlin' soul superstar.
Then there's A Band Called Death, which tells the little-known story of early-70s punk band Death, made up of three African American brothers from Detroit. They were punk before punk, but their refusal to change their name meant they missed out on a record deal and much of their music went unheard for three decades.
In a similar vein is Big Star: Nothing Can Hurt Me, about the 70s power-pop rock band from Memphis who, as Mike Mills of REM points out, released three of the best albums of the decade but no one ever heard them.
On the local music front, and also somewhat of an unsung - and mostly untold - story is Sheen of Gold, a documentary about pioneering Palmerston North band the Skeptics.
And if a documentary about The National makes you groan - because surely the melancholic music stars aren't that interesting? - then Mistaken For Strangers might surprise you. Made by lead singer Matt Berninger's metal-head brother Tom, it's a cheeky insight into the band and also acts as a study of the relationship between two very different brothers.
Two hippy-type films worth checking out are The Source Family, about the southern Californian cult led by Jim "Father Yod" Baker, and One Track Heart is the story of Krishna Das who became a phenomenon in the 70s with his musical chants and teachings.
The Source Family is gripping, and a little unnerving, as it interviews followers of Father Yod who have mixed emotions about their time as part of the "family"; and as the darker, more sinister side of their leader is slowly revealed.
And in brief, the other music films are Ornette: Made in America on the life of free jazz saxophonist Ornette Coleman; the delightful This Ain't No Mouse Music! about Chris Strachwitz who dedicated his life to "gutsy" and real American roots music; Miss Nikki and the Tiger Girls documents the formation of Myanmar's first girl group against the backdrop of the country's repressive regime; and Becoming Traviata follows the intense rehearsals for Verdi's La Traviata at the 2011 Aix-en-Provence Festival in the south of France.
When: See www.nziff.co.nz for screening times
- TimeOut