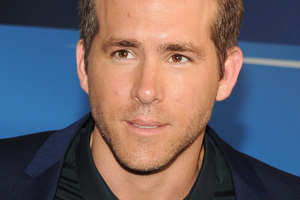 Ryan Reynolds has joined the ranks of celebrities who refuse to carry out their own stunts after learning he broke his neck while making Safe House with Denzel Washington.
Reynolds took a beating in the film, joining Washington for a string of incredible fight scenes - including one inside a car.
It was only months after the project wrapped that he realised one ache wasn't healing and he checked in to see a doctor.
"My neck was killing me after the movie for ... six or seven months," he said.
"I finally got an X-ray and the doctor laughed and said, 'You broke your neck!'. My C5 (cervical vertebrae) and six were broken from this stunt.
"You think you're an actor and the stunt guys do it all but you get beat up. So now I'm like, 'Let the stunt guy do it. I'm good'."
Just recently Australian actor Hugh Jackman admitted to cutting back on his movie stunts after a terrifying accident on the set of his new superhero blockbuster The Wolverine.
Jackman feared he had broken his neck during a daring scene in which his character swings out of a train carriage.
- WENN