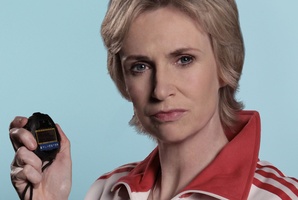 Actress Jane Lynch insisted her Glee co-star Cory Monteith was doing great just days before he was found dead.
Monteith died from a drug overdose on the weekend, less than three months after he completed a stint in a rehabilitation clinic to tackle his drug addiction issues.
In an interview recorded just days before the tragedy, Lynch was asked about Monteith and said he was on the road to recovery.
In the chat, for new web-based show Larry King Now, Lynch told the veteran broadcaster, "He went to rehab, and he's out now and he's doing great.
"He was sober for many, many years. And he's a young man. So he just had to kind of renew his vows to sobriety," Lynch said.
- WENN