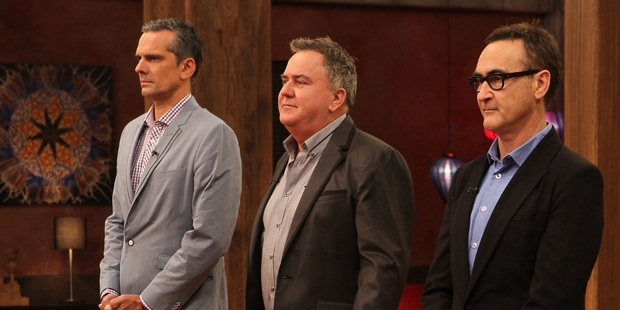 MasterChef has taken a leaf out of My Kitchen Rules' cookbook - the next season will have teams of two contestants battling for the title.
A TVNZ spokeswoman said despite the last season of the reality cooking show being the network's biggest yet, its fans told them they wanted "the heat turned up even more".
"Duos will enable us to add new challenges and elements to the mix while retaining the traditional MasterChef formula that viewers love."
In May, TV One put out the call to all amateur chefs and budding foodies to pair up with a partner, best friend, sibling, workmate or whomever and toss their chef's hat into the ring.
Only pairs are allowed to enter this season as the network said "this season it's all about the teamwork".
"We are about to see which duo can take the heat ... and who had better get out of the kitchen," the online application form said.
So far, TV One has received applications "from all walks of life", including sisters who have lived apart for two decades, mothers and sons, fathers and daughters, gay couples, workmates and best friends.
The spokeswoman said they also had other interesting contestants apply, but wanted to keep them under wraps for now. Applications close on August 5 and the details of the auditions are yet to be confirmed.
The fifth season of MasterChef would have new guest judges, locations and challenges, she said.
The two-hour final of the show's last season brought in a record audience of 552,200 viewers.
The last episode was also watched 14,000 times online, and streamed 4000 times on mobile devices.
The show's new duo format is similar to TVNZ's other cooking ratings juggernaut, My Kitchen Rules, which screened on TV2 this year.
The show's final won a 44 per cent audience share in the 18-49 age group.
During the 46-episode season, the Australian programme won an average audience of 531,100 and was watched almost 800,000 times online.
Head of TV One and TV2 Jeff Latch said the shows had performed exceptionally well.
"Both shows illustrate the appetite Kiwis have for quality, entertaining television ..."