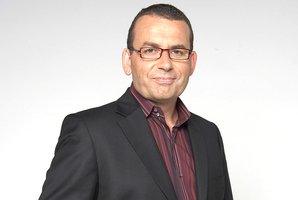 Paul Henry has been rated among the Top 10 worst presenters on Australian television.
The Herald Sun's chart ripped into Henry, who came in at Number 6, saying "no one was sorry to see him pack his bag and return to New Zealand last November, sparing Australia any further exposure to him".
The Melbourne-based newspaper said Henry managed to survive a season of Channel 10's ill-fated show Breakfast but he was "broadly criticised for being an unpopular, provocative, oddball".
Another New Zealander made the "top 10 occupants of Australian television's Hall of Shame".
Derryn Hinch, born in New Plymouth, made the list at Number 9 with his show, Midday with Derryn Hinch. Hinch, who moved across the Ditch in 1968 and is now an Australian citizen, replaced Ray Martin's midday programme in 1994.
The Herald Sun said Martin's legion of fans were shocked and said the "brash hard-nosed" Hinch was no substitute.
"While executives had Hinch shave off his beard, arguing that bearded hosts were 'untrustworthy', the audience turned off.
"The show was finally cancelled at year's end, Hinch effectively seeing off a 20-year-old daytime staple that had been popular since Mike Walsh launched it in 1973."
Also on the list were sportsmen Shane Warne and Ian Thorpe and the former radio duo, Kyle Sandilands and Jackie O.

The worst presenters on Australian TV
1. Doug Mulray - Australia's Naughtiest Home Video Show
2. Ben Elton - Live From Planet Earth
3. Shane Warne - Warnie
4. Mick Molloy - The Mick Molloy Show
5. Ian Thorpe - Undercover Angels
6. Paul Henry - Breakfast
7. Matt Newton - The X Factor
8. Kyle Sandilands and Jackie O - Big Brother
9. Derryn Hinch - Midday with Derryn Hinch
10. Molly Meldrum - Countdown