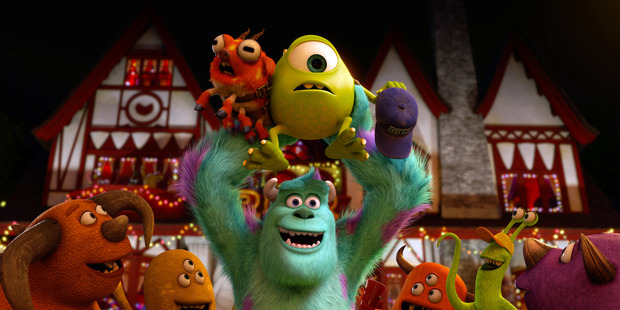 Perennial hit-makers Pixar (Up; Toy Story) revisit one of their most beloved films with this prequel to the 2001 hit Monsters, Inc.
Placing ever-so-slightly more emphasis on Mike Wazowski, the green ball with one eye voiced by Billy Crystal, this film charts his burning ambition to become a professional "scarer" by attending the titular tertiary institution. There, his fate gets mixed up with the big blue Sully (John Goodman), a gifted scarer who doesn't like Mike at all. When the pair's rivalry threatens to get both expelled, you can be sure lessons in teamwork will result.
The Pixar formula, involving well-defined characters, a clear plot directive and a lot of colour, remains successful, if a little stale. There's nothing particularly wrong with Monsters University but there are no real surprises.
Still, Pixar's light touch makes for a breezy watch, and the villain (a dean voiced by Helen Mirren) is impressively intimidating. Anyone holding out for a dazzling action finale along the lines of the first film's will be disappointed, but the youthful target market shouldn't have too many complaints
Stars: 3/5
G; 110 mins. Out now