Country music star is still waiting for Hollywood to get on board, writes Barney McDonald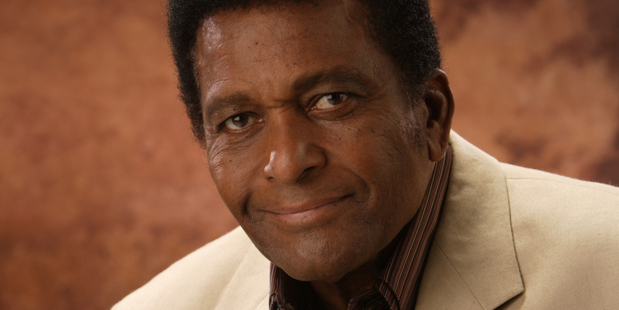 Playing Ray Charles won Jamie Foxx an Oscar for best actor, yet one can only wonder what Dwayne "The Rock" Johnson would have done with the life story of country music legend Charley Pride.
Remarkably, Johnson was tipped for the role when production nearly began in the late-2000s. As fate and good luck would have it, the Canadian/Samoan former wrestler never made it to the screen as the country's first black superstar.
Plans for the film got scuttled and Pride, who has just released the compilation 40 Years of Pride and tours New Zealand for the first time in 17 years in November, is still waiting for those studio wagon wheels to get a-rollin'.
"The movie was supposed to have been done in 2008 but it's been a whole slew of things that's happened," explains Pride over the phone from his home in Dallas.
"They had that writers' strike in California, then the whole thing fell through when some older guy took over the reins at Paramount and they had to let a bunch of people go.
"Dwayne, he's a little bit too big and he's the Bruce Willis of today, which was why the new guy liked him. It would be kinda hard to get him to resemble me. I'm not that big. Terrence Howard, of Hustle & Flow, would be a good choice, though.
"Every movie that's been done about the life of a country singer has been an Oscar contender, so we're looking forward to trying to get this thing off the ground," continues Pride. "I'm not planning on being like my buddy Johnny Cash, with my arms crossed and trying to look up through the grass when this thing comes off. I'd like to have a little cameo; maybe drive myself to the airport in the film or something," he laughs.
Pride's career began with recording in Sun Studios, where Elvis Presley laid down most of his early work, then blossomed into winning Grammys and scoring a worldwide hit with Kiss An Angel Good Mornin'. The 75-year-old has come a long way since his beginnings as the youngest of 11 children of poor sharecroppers in Mississippi.
He almost became a professional baseball player, then a soldier, until the lure of country music put him on the map as a singer/songwriter. Seventy million record sales later, he can still pitch a baseball and easily hold a note. His prowess with a gun is a moot point.
"All I can say is I'm glad to be blessed with a voice that people like so much that they still want to come see me," he says with wry humility. "My intention was to go to major league baseball and break records there and then play music by the time I was 35 or 36. It didn't quite work out that way.
"The main thing is I've had a great career," he reflects. "It still is a career. My fans are saying I'm singing better now than I ever did. When people say, 'So when you gonna retire?' I say, 'What's that?"'
Perhaps symptomatic of his struggle with bipolar disorder, Pride tends toward the circumspect when looking back over his prodigious career. "I tell people I'm still learning how to sing. That's the truth. I go back and listen to the early records and they were really good, but I always feel like I could have done better. I've always had that feeling."
A crooner at heart, Pride laments the rockier nature of modern country music, though has the good sense to recognise its commercial appeal. "I'm not complaining or anything," he jokes.
"Traditionalists like George Jones and myself, we did more ballads than they do now. But hey, Taylor Swift made US$56 million last year! I can't help but think maybe I should have come along at a later time," he laughs. "But I'm glad I'm still doing what I'm doing."
Mentioning that his friend and recent visitor to these shores, Glen Campbell, is experiencing the onslaught of dementia, Pride, like Campbell, isn't known for living the life of a rabble-rouser.
As part owner of the Texas Rangers baseball team, his principal vice these days is a healthy one. "I smoked, but I stopped smoking in 1975 and stopped drinking in 1983," he says.
"I don't do any of those now. I just drink water and orange juice," he laughs.
"I take my lithium to keep me level. Other than that, I can still walk around. I throw the ball a bit. I'm not decrepit yet."
Tickets are now on sale for Charley's shows from November 22-30 in Napier, Auckland, Hamilton, Palmerston North, Christchurch and Dunedin. Visit Ticketmaster.co.nz. His greatest hits collection 40 Years of Pride is out now.