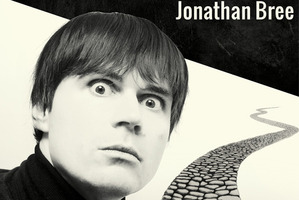 Jonathan Bree was at the helm of twee pop group the Brunettes for more than a decade, releasing four albums, but he's now embarking on a solo course.
The Primrose Path is his first release, an assured, expansive 10-track collection of orchestral pop that easily references the irony and nostalgia of the Brunettes, but also refines it - it's somehow more personal, sadder, honest in its wry expressions.
Musically, there are still sweet motifs on xylophones and a lovely touch of melodrama in the strings, but the lyrics are direct, and Bree's singing is spot-on.
He plays nearly all the instruments (bar the strings and brass), displaying deft ability to create that romantic pop sound without an orchestra, but while surface comparisons to Lawrence Arabia may seem inevitable, Bree's songs have an almost glacial feel, and the arrangements are more orchestrally and electronically oriented.
He clearly has a penchant for the sparkliest parts of a synthesiser and isn't afraid to layer the confection. And it works, because his nonchalant, sober voice is such a contrast. Beat Your Head is a swaying, cold, waltz-like concoction and Seven a more electronic meditation.
There's disenchantment, bewilderment, and the fear of feeling irrelevant - a beautifully presented early mid-life crisis.
Stars: 4/5
Verdict: Brunette's frontman presents sparkling, wry mid-life crisis.
Click here to buy The Primrose Path by Jonathan Bree
Follow @nzherald_ent on Twitter for all the latest entertainment news.
- TimeOut