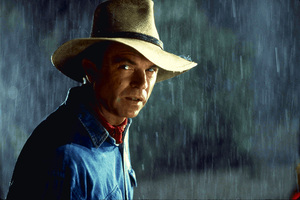 Jurassic Park 3D has just been released on blu ray, and to celebrate we've got five copies to give away!
Experience one of the biggest films in motion picture history with director Steven Spielberg's ultimate thrill ride, Jurassic Park, now available in 3D.
Featuring Academy Award-winning visual effects and groundbreaking filmmaking that has been hailed as a triumph of special effects artistry, this epic film is sheer movie-making magic that was 65 million years in the making.
Jurassic Park takes you to an amazing theme park on a remote island where dinosaurs once again roam the Earth and five people must battle to survive among the prehistoric predators.
Starring Sam Neill, Laura Dern, Jeff Goldblum and Richard Attenborough, discover the breathtaking adventure you will want to experience again and again.
We have five copies of Jurassic Park 3D to give away, courtesy of Universal Pictures.