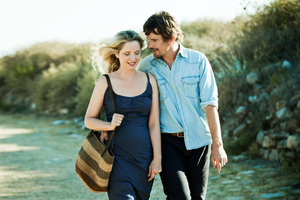 Billed as a romantic drama, Before Midnight is actually a searingly honest portrait of a couple scratching the itches of a long-term relationship. It's a stand-alone watch and the third chapter of the Celine and Jesse love story, or, in this case, the are-they-still-in-love story.
The second film Before Sunset (2004) ended with Celine (Julie Delpy) and Jesse (Ethan Hawke) seemingly getting together, despite both having partners. It turns out they immediately conceived twin girls. Fast forward nine years and the Paris-based family is spending the summer at a friend's seaside nirvana in Greece. When Jesse farewells his son from his first marriage, who's flying home to the United States, he gets an attack of absent-dad guilt. What follows is a day in the couple's life as they talk while wandering through ancient ruins, eating with their host's friends and having a date night. A lot can, and does, happen before midnight. Delpy and Hawke, who co-wrote the script with director Richard Linklater, have more than just chemistry - they know each other so well their interactions don't feel like acting. It felt like I was eavesdropping, wanting to yell: "Don't do that! Don't say that!"
Rated: M (nudity, offensive language and sexual content)
Running time: 108 mins.
Out now.