With just seven days to pull off DIY magic there's plenty of room for disaster, writes Lydia Jenkin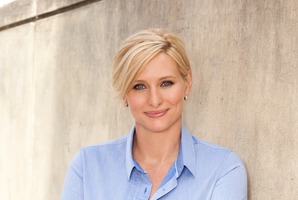 Six teams of two, six homes in need of a do-up, six weeks and six full renovations. That's what the new Australian series from the creators of My Kitchen Rules is all about.
Each week, one average Aussie couple leave their precious house in the hands of the five other teams, with only five "house rules" to guide them in a complete interior renovation. Each of the five renovating couples take on one section of the house and have just seven days to pull off DIY magic (with the help of a few professionals).
They then get scored by the homeowners and judges, and at the end of the series the winning team will have its mortgage paid off. So, plenty of scope for disaster of the practical and emotional kind. What if you end up with carpet when you really wanted polished wooden floors? Or you're left with faulty plumbing or cupboard doors that don't fit?
"I personally couldn't do it," says host Johanna Griggs - a former competitive swimmer who won bronze at the Auckland Commonwealth Games, and who has spent the past 20 years hosting sports and home-and-garden programmes, and also runs a construction company with her husband.
"They only leave those five house rules, and those rules can be very open to interpretation. It's been interesting to see how one couple might have a completely different idea about a rule.
"But to make the house work they can't all do opposite things, they have to make the house flow, so the teams have to find a way to work together, too."
Griggs has worked on four home-renovation shows but thinks there's always room for another because it's something most people can relate or aspire to. "There's always going to be people who have either bought their first place or their first apartment, or they might be renting but dream of having their own place, and the genre taps into all those people. And I think Kiwis and Australians are very similar in having a powerful motivation of wanting to have a crack.
"Some of the people on the show have experience but most of them don't, and they're just going to give it a red-hot go anyway because they want to change their lives."
She agrees the deadline of seven days to fully renovate each home seems crazy, and that some of the work may not be up to the high standards expected of contractors.
"If it was your home being renovated, I'd guarantee that you'd probably want the quality of the painting or the quality of the finishes to be a little more finessed than you see in some of the homes on the show. But all that stuff is fairly trivial and easy to do later, and they can all do that with the skills they've learnt. And that time pressure is great for television - that's what keeps things moving."
There have been a few curve balls as the teams have started work on each home. Apart from finding the foundations of one house were pretty much sand, they've also discovered termites, asbestos, bees' nests and dead rats.
"It was just gross. Another one had massive challenges in that it had basically been built on a swamp. And it can be hard for the owners to hear about these problems, hear the other contestants ripping into them, but at the end of the day they get a chance to do their judging, too."
Who: Johanna Griggs
What: New home-renovation series House Rules
Where and when: Tuesday to Friday, 7.30pm, TV3
- TimeOut
Follow @nzherald_ent on Twitter for all the latest entertainment news.