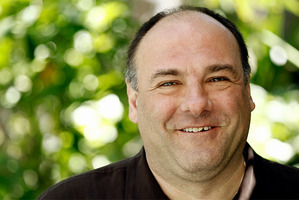 James Gandolfini's college friend was stunned to learn his late pal had left him US$50,000 in his will to help him take care of his autistic son.
The Sopranos star, who suffered a fatal heart attack in Rome in June, bequeathed the bulk of his estimated US$70 million fortune to his 13-year-old boy Michael, but he made sure his circle of close friends were also well looked after - and Doug Katz is in awe of the actor's generosity.
Katz was notified of the gift by Gandolfini's widow, Deborah Lin, and he plans to put the money in a trust fund for his 12-year-old son Andrew, who suffers from the developmental disorder.
"I was shocked. He's my son's guardian angel," he told the New York Post.
Katz, who was the star's roommate during their time at Rutgers University in New Jersey, reveals Gandolfini was always looking out for Andrew.
"He got him nutritional supplements, anything Andrew needed to help him lead a better life.
Jim sponsored gymnastics for my son. He always said, 'How can we help? How can we make it better?' And none of it was lip service.
"I'd rather have Jim alive than his money. You could never meet a nicer guy in the world."
- WENN
Follow @nzherald_ent on Twitter for all the latest entertainment news.