Kirin J. Callinan tells Scott Kara why his music is so confrontational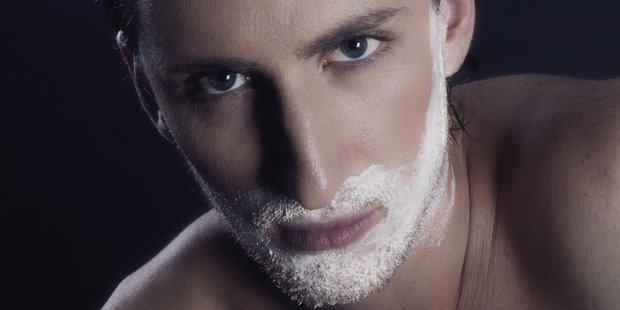 It's not like Kirin J. Callinan sets out to shock, horrify and dismay with his music, because the 27-year-old Sydney musician has played in many "straight-up" bands in his time, and even wrote some of the moody and mysterious music for Top of the Lake.
But his solo material and the confronting live show that goes with it has just, he says, sort of happened.
"I'd love to make smooth listening music," he says on the phone from "a bus somewhere" in the middle of a North American tour. "But the solo thing has been very organic and I don't think too much about it - it is what it is. I guess, on the whole the bands I have been involved in I've been a bit out there, a bit left.
"But I'm at the point where I'm just going with it. I don't really understand it, I'm just going with it."
And even though Callinan is a humble and likable sort of guy he's not apologising for his divisive music. He's extreme and proud of it.
He supported American psychedelic rock folkies Grizzly Bear in New Zealand last year - Embracism, his debut solo album, is released on Grizzly Bear bass player Chris Taylor's label, Terrible Records - and he divided opinion.
"I don't care if people hate it or love it, in fact I prefer if they do have an extreme reaction. I'm more interested in the output rather than how it reflects on me. It's amoral in that sense."
For those who did like what they heard - or endured - Callinan is returning for a four-date tour, including playing Auckland's Whammy Bar on July 12 in support of the beautiful, harrowing and intense Embracism.
His music is like a mix of the darkness and intensity of Nick Cave and his Birthday Party band mate Rowland S. Howard (who died in 2009), the agitating and punishing experimentalism of industrial bands such as Swans, Coil, and fellow Australians Severed Heads, and then there are heartfelt, bashful moments akin to arty Britpop band Pulp.
At the more extreme end of the spectrum, there's the title track. Before he recorded the lyrics to the song he set out to intentionally wreck his throat.
"I had a huge night the night before because I knew I wanted to come in and deliver something a bit gritty."
And it works, because it is the standout - and most unnerving song - on the album with lines like "It's hard to measure love ... but you can trust your body," spat out in a desperate and tortured yowl.
But the song branches off into a slightly cheeky, warped, and distortion-soaked take on something like Relax by Frankie Goes to Hollywood.
Then there's Victoria M, which has a singer-songwriter style beauty to it. He loves the song but is quick to point out that "it would be less interesting if the whole record was like that. But if the whole record was like Embracism it would be less interesting too".
He sees his recorded music as an entirely different beast from his visceral live show. The sonic assault and ear-piercing volatility, combined with his menacing, sweaty and half-naked physicality, makes for an abrasive and confronting spectacle.
"The two are totally different processes and experiences, so for me that's the only way it can be," he says. "They are different art forms. I think it's quite amazing that musicians as artists have to do both with an equal measure of success. One is in the moment and intuitive, and the other is permanent.
"It takes a long time and you have time to filter and be hypercritical."
Ultimately though, what Callinan does is entertain people, and he admits he's always been a performer.
"I think I've been pretty outward since I was young - and flamboyant and competitive. So that doesn't take much work. So the live thing is pretty effortless for me.
"I'm quite comfortable on stage. In fact I kind of get off on it."
However, for most people his confrontational approach is far from entertaining. So how does he reconcile what he does?
"I certainly hope it's fun," he says. "As fun as it is terrifying and challenging and bizarre. I want to be having fun anyway. And I do want it to be fun but I'm also interested in stuff I don't understand.
"And by nature if something is new or mysterious and exciting then it's going to have to be somewhat challenging.
"So I don't set out to be challenging but I gravitate to strange stuff, and ambiguous stuff. Because as soon as you start dialling it in, and fully understanding what you're doing, that's the end, I'd say."


LOWDOWN
Who: Kirin J. Callinan
Where and when: July 12, Whammy Bar, Auckland; July 13, Puppies, Wellington
Debut album: Embracism, out now
- TimeOut
Follow @nzherald_ent on Twitter for all the latest entertainment news.