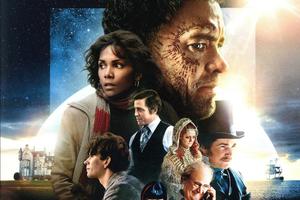 Despite the big-name cast and directing team and the acclaim for David Mitchell's 2004 novel, which interweaved half a dozen different stories - from the 19th century to a distant post-apocalyptic future - this film flopped at the box office abroad and never darkened a local multiplex.
Had it been shown here, its depiction in its early scenes of "1849 Pacific Islands" - specifically the Chatham Islands in the book, with its story about a Moriori stowaway - would have at least played as a comedy with the film seemingly attempting to place Polynesia somewhere off the coast of Africa.
The rest of this is, like the book, a deeply serious and madly ambitious meaning-of-life-and-death kind of movie with the directing trio of Tom Twyker, Andy and Lana Wachowski performing a bewilderingly intricate and energetic crosscut through the book's linear connected stories.
They do that with a core cast including Tom Hanks, Halle Berry Hugh Grant and Jim Broadbent among others, in multiple roles of different ages, races, states of dental health, noses and wigs.
It looks like the Wachowskis certainly had fun turning Weaving, the multiple Agent Smiths from their Matrix movies into rest home matron Nurse Noakes and turning Hugh Grant into a post-apocalyptic cannibal.
And they do get to do Matrix/Speed racer things in the Blade Runner-esque 2144 Neo-Seoul episodes.
But otherwise Cloud Atlas is still a six-ring circus of a film, impressive only for its juggling act.
On the home screen it starts off promisingly but eventually can feel like surfing through six different films of very different tone.
This might prove, again, that there's no such thing as an "unfilmable" novel, but the sprawling result just doesn't make a compelling argument for why.
Rating: 3/5
Extras: Blu-Ray features multiple making-of features.