Last-minute casting defines new series, says Nick Grant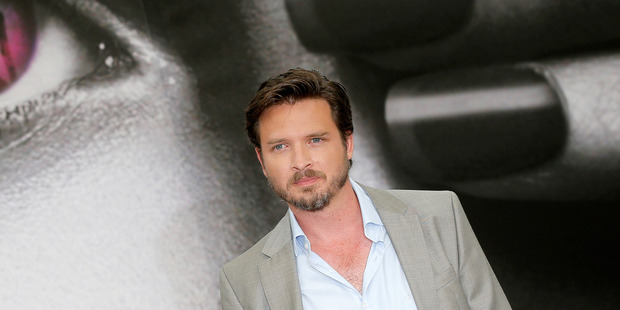 When nominations for the 2013 Emmy Awards are announced on July 18, there's a chance that, along with the likes of Bryan Cranston (three-time winner for Breaking Bad) and Damian Lewis (who won last year for Homeland), the Drama Actor category will include one Aden Young.
Aden who? The 40-year-old actor, who's career to date has largely consisted of solid but unspectacular credits, has been attracting rave reviews and Emmy buzz for his work in Rectify, a six-part US drama that screens on Rialto in July. He plays lead Daniel Holden, a man who's spent half his life on Death Row for his girlfriend's rape and murder, only to be released back into his small Georgia hometown after new DNA evidence casts doubt on his conviction without actually exonerating him.
Although Young's indelible performance is the show centrepiece, he was only cast in the role three weeks before shooting began. Series creator Ray McKinnon had long intended for Daniel to be played by Walton Goggins but the actor's ongoing commitment to the series Justified forced McKinnon to look elsewhere.
"They were quite seriously right on the edge of pulling the plug when they got my tape, so maybe it was just desperation that I won the role," laughs Young, whose accent splits the difference between his Canadian birthplace and Australia, where he was raised from age nine.
Taking the part was "a no-brainer", he says. "It ticked a lot of boxes that many shows neglect to even acknowledge, and there was a particular lyricism about what Ray was trying to say. It just seemed to be a unique opportunity to be part of something quite special."
That each member of the cast and crew responded to McKinnon's vision and brought their A-game to ensure it was realised is evident in every frame of Rectify. "It felt very much like everyone was on board to get it right," agrees Young, "and that is a rarity."
One of the show's most compelling aspects is the question of whether Daniel committed the crime he was convicted of. Young's performance provides plausible evidence for both possibilities, for a very good reason: he doesn't know what the truth is, either.
"When I asked Ray if he was going to tell me, he said, 'Well, do you want to know?' I decided that, regardless of his guilt or innocence, within that period of incarceration he could have reexamined every single moment of the relationship he had with that young girl many times over, and he would carry the burden of guilt of how his decisions helped lead to what happened for the rest of his life ... That way I was allowed to play both.
"It would almost be too crushing in a way to find out [the truth], because if he was guilty then a monster has been set free, and if he wasn't, then a boy has been incarcerated for half his life, and destroyed in the meantime."
That question will be answered in good time, though. A second, 10-episode season of Rectify has already been green-lit, and McKinnon has a "'bible' that outlines the entirety of the town's journey and Daniel's story," says Young. "So he certainly knows where it's going. I haven't got a clue."


Rectify premieres Wednesday, 8.30pm, on Rialto. Until July 2, episode one is available on iSKY to all subscribers.