He did his time in some Auckland party bands, but now Bannerman is pushing his music to the dark side, writes Lydia Jenkin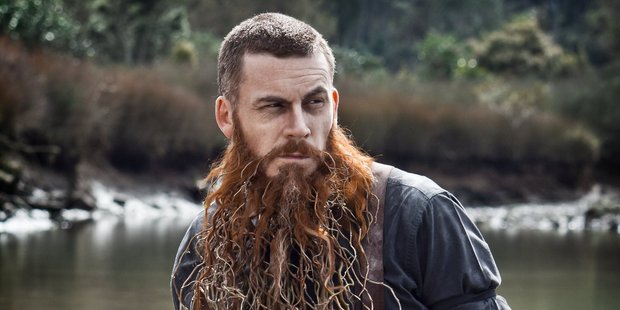 Richie Setford has been a fixture on the Auckland music scene for the best part of a decade - first with funk-soul outfit One Million Dollars, then with Latin-inspired party starters Batucada Sound Machine. But over the past five years, he's also been helming a fluid band of musicians around his project Bannerman, and this month the prolific songwriter is releasing his third album Clawhammer.
His folk rock leanings, combined with lots of vivid, lyrical imagery, a bit of country twang, and a few cinematic flourishes are brought to life by a five-piece ensemble with a couple of guests, and are a great showcase for his wide-ranging voice, like a more melodic Nick Cave.
Clawhammer has a slightly different sound from the previous two albums - recorded live with the band in the studio in just three days, it has an energy of excitement, rather than being pieced together by Setford on his own, bit by bit.
"We spent two months rehearsing all the songs, and planning what would happen in the studio.
And then it was ridiculously quick. All the songs were tracked in two days, and then we spent a day overdubbing, and it worked well because I'd made all the choices beforehand. We were well organised.
"So it's certainly different. I think that vital energy that's captured when you're recording like that comes across. And I wanted this album to be more of a whole than the previous two, I really wanted that cohesion. Less sprawling."
The inspirations and influences for the songs are wide-ranging. When he was first writing the songs, they would be demo-ed with just Setford's voice and a guitar, stripped back and intimate.
"I think those kinds of albums can be some of my favourite albums. I've been listening a lot to a folk artist called Karen Dalton lately, and her voice is so interesting. And Neil Young's On The Beach was quite a strong record for me at the time of writing too. But I don't really see that as what Bannerman is."
Some of them were imagined with lush instrumentation immediately, too - like Another Light, which has an opening inspired by a piece of film score from 1960s comedy It's A Mad Mad Mad Mad World.
"It was one of those films that always seemed to be on TV when I was growing up, and there's this one scene where they're all looking for buried treasure, and when they come across it, there's a shot looking up at them - you don't see what's in the hole, you see their reactions.
"And the music that is swirling round them at that moment is a combination of strings, high choir voices and a harp, and probably some other woodwind instruments. It's a beautiful sound and as soon as I wrote Another Light, I had that piece of music in my mind, so I'm really glad we got to create it in our own way, without getting a choir and an orchestra involved."
He was also influenced by his surroundings - he lived out west in a small house in Huia for a time while he was writing.
"Making A Still was definitely a Huia song. You know, 'cause living alone in a tiny place in an isolated community is something that lends itself to contemplation, and the idea of an old man in a shack trying to create this still to feed his alcoholism was definitely born out of some sort of weird alternate fantasy of me roaming around out there," he says with a laugh.
The most intense story of a song on the album comes from the title track, however.
"The image came to me in a dream, of this faceless spirit pointing at me from a building, far away, and when I turned around it was right behind me. It was just one of those things that stays with you when you wake up. So I just developed a story around it, and it's completely fantastical."
He'd also been hoping to find a place for the word clawhammer, a word that had stuck in his head since hearing Tom Waits use it in a song called Dog Door, and he thought this was the spot.
"It's already kind of menacing. So I made it that the faceless demon sucks the protagonist's thoughts from his head and then he goes into a coma, and in his coma world, there are 16 guards around his bed, cloaked and holding a clawhammer, something medieval looking. But no one can see these guards because it's only in the coma world of the patient."
If that sounds overly sinister, don't be scared off - Setford's music may have some dark subject material, but musically it's more upbeat and conventionally pop-oriented than you might expect, and the live band performances are always old-school, good-time affairs.
"I'm certainly attracted to the macabre and sometimes even the melancholia, but I'm not a melancholic guy. It's just fun to write about, because the imagery surrounding it is so interesting."
Who: Bannerman, aka Richie Setford
What: Third album Clawhammer
When and where: Album release show at The Wine Cellar tomorrow evening.
- TimeOut