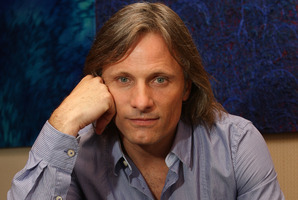 Viggo Mortensen shows off in this Argentinian psychological crime thriller. He flaunts his impressive Spanish, mastered during a childhood spent in Buenos Aires, plays two characters - identical twins - and is the best ingredient in this slightly undercooked affair.
Mortensen has been in a Spanish language film before, but this is the first time he's filmed in Argentina. It's shot in the capital and the swamp-infested area of the Tigre Delta island region, which makes for a great location.
Isolated and poverty stricken, it's a place where people take the law into their own hands; with its dark, brooding underbelly reminiscent of the bleak landscape of Winter's Bone.
Pedro (Mortensen) lives in The Tigre. A beekeeper dying of lung cancer, he's also an accomplice in a kidnapping ring tormenting affluent areas around the Tigre Delta region. His estranged brother, Agustin (Mortensen), lives in Buenos Aires, a married paediatrician struggling to find fulfillment in his comfortable middle-class life.
When Pedro visits Agustin, Agustin gets the opportunity to return to the Tigre Delta, where he grew up, assuming his brother's identity. If it was the quiet life he was after, he's out of luck; Pedro's life is tough, complicated and dangerous.
There's a lingering tension throughout Everybody Has a Plan, but it never quite explodes as you hope. Director Ana Piterbarg has produced a film full of potential, but it doesn't commit to being one thing or the other. It's both a suspenseful film noir and a character study of a man facing an existential crisis, and visually it's filled with lingering, pretty shots juxtaposed with scenes of brutal violence.
What Everybody Has a Plan lacks is a strong narrative to pull it together, and a sense of plausibility. Did the locals not notice the difference in Pedro when Agustin returned to the Tigre in his place? Mortensen, who is also the producer, does an admirable job, but it's not enough to fulfil the film's promise.
Stars: 2.5/5
Cast: Viggo Mortensen, Sofia Gala Castiglione
Director: Ana Piterbarg
Running time: 113 mins
Rating: R16 (violence and offensive language)
Verdict: Mortensen shines, but this drama fails to reach its full potential
- TimeOut