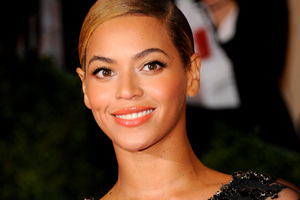 Social media has lit up over rumours that chart-topping pop star Beyonce is in Auckland.
The unconfirmed rumours were sparked when fashion outlet Ruby tweeted: "Okay, so we are pretty sure Beyonce is in our Newmarket store!!! AMAZING! #Excitement" around 9.30am.
It was followed by a tweet from Belinda Too of a photo allegedly of the Single Ladies hitmaker.
Record label Sony couldn't confirm whether Beyonce was in town, and the manager of Ruby couldn't be contacted for comment.
But social media users lit up over the news - mostly with scepticism.
"Why would @Beyonce be in Auckland?! But omg if she is..." wrote Twitter user @StephSharp2.
"IF Beyonce DID come to Auckland, it would be rude not to perform on @xfactornz," wrote Megan Robinson (@threadnz).
"Beyonce in Auckland.... More like radio stunt," wrote Samantha Jayne (?@smoxsamantha).
The singer's next concert date is on June 28 at the Staples Centre in Los Angeles.
* Check out the photos here.
- nzherald.co.nz