Radio, TV host's no-booze pledge will please her bosses ... and help the damage control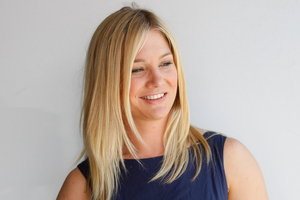 TV and radio personality Hayley Holt is known as someone who enjoys a drink.
She's also a talent that two media organisations - More FM's MediaWorks and The Crowd Goes Wild's Prime TV - rate highly.
Her announcement today that she is going to ease off the bottle will be welcomed by both organisations.
It can't have been easy to admit to the drinking incident in Hamilton just over a week ago that led to her being pulled off air - but it had to happen.
"I've let down the people I work with, the people who watch me on TV and listen to me on the radio, my friends and family, and myself," she writes for the Herald on Sunday.
How much the mea culpa was encouraged by her employers is anyone's guess, though coming after she and co-host Stu Tolan allegedly failed a drugs test, damage control had to be high on the priority list.
Holt will be back on air tomorrow, but Tolan, who was off air at the tail of last week, has been sick, his employers say, and will need a doctor's clearance to return.
It must leave the star act of the More morning show, Marc Ellis, wondering what is going on, though he was playing it down yesterday.
"I like a few rough edges," Ellis said. "Most of the time the show gets it right, but very occasionally it's a bit loose and this was one of those occasions."
MediaWorks said Holt was driven to Hamilton for her show - meaning she hadn't risked being behind the wheel while intoxicated.
But if the problems on the show continue, MediaWorks could be accused of being asleep at the wheel itself. Spokeswoman Rachel Lorimer knows it has to keep fans on board.
"More FM is a popular family station with a loyal audience," she said. "We don't expect listeners to be impressed by these incidents, but trust they will accept our apologies and continue to enjoy listening."