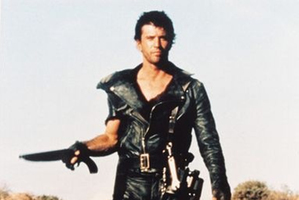 A move to replace the Australian accent of Mad Max with an American twang in the video-game adaptation of the famous film starring Mel Gibson has angered Outback residents and Aussie gamers.
An online petition has urged the game developers, Avalanche Studios, to hire an Australian actor, and local computing sites compared the use of a "generic" accent to recasting James Bond as an American playboy.
"Mad Max isn't some long-forgotten movie from a foreign film industry that barely remembers making it," wrote Luke Reilly, an Australian games editor at IGN AU.
"It's a film credited with truly bringing Australian new wave cinema to the attention of the world ... This is the Mad Max the world knows; the one film fans connected with. It's not up to the game to change that."
The 1979 classic Australian film - a low-budget, post-apocalyptic Outback revenge thriller - held the record as the world's most profitable movie and helped to launch Mel Gibson's career.
Adrian Bennett, who runs a Mad Max museum in the Outback town of Silverton where a sequel was filmed, said: "Mad Max is purely Australian. That's what makes it work."
Avalanche founder Christofer Sundberg was quoted by IGN AU as saying he wanted to treat the game as a "new property".