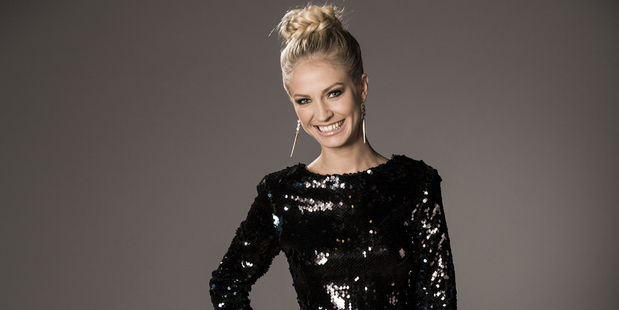 Ousted X Factor contestant Anna Wilson has spoken of the sacrifices her husband had to make to keep her going during several rough patches on the show.
The 26-year-old singer was voted off the hit TV3 reality competition by judges Mel Blatt, Ruby Frost and Daniel Bedingfield after falling into the bottom two for the first time last night.
She credited The X Factor with making her stronger in "every aspect" of life, saying it challenged her to believe in herself despite occasional tough criticism from judges.
But she believed she couldn't have made it through to its top eight without the support of her husband Dan.
"This changed his life as well to be honest. He had to change things in his life. He was so drained physically and emotionally because he was so supportive and he has a big job to do as well.
"He really was the backbone of everything I did."
Wilson was "disappointed" in the judge's decision to vote her off the show when she had never been in the bottom two before.
Her competition, girl group Gap 5, were also up for elimination last week.
"Gap 5 - there's no-one like them and they deserve to be in the competition. But I was disappointed at the judge's decision because they had been [in the bottom two] a couple of times and I didn't get the chance to come back and fight again."
Wilson said she would miss her mentor Stan Walker most from her time at X Factor.
She hoped to keep in touch with the Bulletproof singer and may make an appearance on his upcoming New Zealand tour.
"He was lovely. He was pretty gutted at me leaving, especially because he's on his own now. I think maybe he'll go help Mel."
Wilson believed Greymouth singer Jackie Thomas was the favourite to win the show.
She was planning to use the opportunities the show had opened up to revive her singing career.
But first she would head away on holiday with her husband.
"I'm going to take a nice break in the sunshine."
- nzherald.co.nz