It's music, but not as we know it. Scott Kara reviews the latest bunch of left-field electronic releases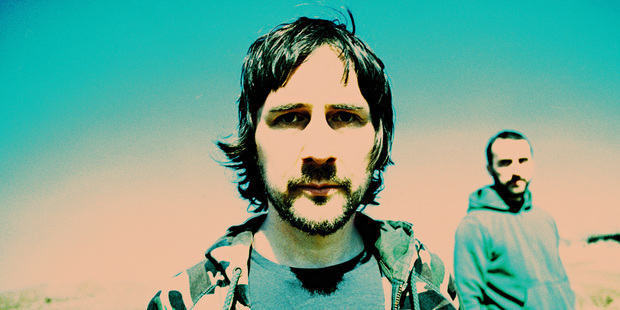 Don't expect to ever see a photo of the New Zealand musician known as rotor plus.
The Dunedin-based musician - whose real name is Leyton and makes other sorts of music as Epsilon Blue and Son Sine - is a mysterious character. For the release of his debut album, Aileron, in 2000 he used, from memory, a decrepit old shed sitting in the middle of nowhere as a promotional image.
rotor plus is an entire aesthetic as opposed to just the music. However, it does start with the songs, but then it's quickly followed by everything from the recording process, the packaging (Dust comes with a 32-page hardback book), and how it is released.
But let's focus on the music. Dust - made up of three tracks, the first of which is 28 minutes long, and 53 minutes in total - is the third in the "black trilogy" made up of Aileron and 2004's Map Key Window.
And even though, when you're listening to it, you can't help but think, "When would I actually listen to this?", there is no denying Dust is a remarkable feat of musical creation. For the first 40 seconds of first track beginning: an empty street you can hardly hear a thing, but then you're still held captivated 28 minutes later by the smouldering sonorous dissonance. Then there's the serenity of the piano on middle: the drape of the curtain, before the exotic pinging pluck of end: a boundary and an edge, which makes for an intriguing and often extreme listen.
Though not as static and, let's face it, as weird as rotor plus, Boards of Canada are just as entrancing, but in a more easygoing and appealing way. It's all about patience, and taking a load off mind, body and spirit when you listen to the much-heralded Scottish duo of Michael Sandison and Marcus Eoin. Tomorrow's Harvest - their first album in eight years and a return to the form they showed on landmark records, Music Has the Right To Children (1998) and Geogaddi (2002) - is like easy listening ambient weirdness. It opens with a trumpet sound akin to an old news bulletin soundtrack, but quickly gives way to their signature fractured yet soothing soundscapes and gently jostling beats.
But don't get too comfortable because Cold Earth comes on like an oppressive sunrise in Blade Runner, and later the sauntering twang of Palace Posy and the alien-like sonic agitations of Split Your Infinities are where the pair really flex their innovative muscle.
Then there's new British-raised, Czech-born, Berlin-based star on the rise, Emika, who creates an exotic sounding sort of pop music with her mix of dubstep, experimental beats, and classical (for DVA, which she recorded in Prague with members of the city's Philharmonic Orchestra).
And she could just be on to something here, and with a voice that's a cross between Beth Gibbons of Portishead-meets-PJ Harvey and, occasionally, something prettier, like Feist, it sure is unique. It's just that although the songs take off beautifully, and sound intense and super slick, sometimes they lose momentum and don't quite escalate enough to keep them lively.
But then there are standouts such as saucy hot stepper Sing To Me; on She Beats it's as if it's about to break into a big beating Prodigy anthem but remains beautiful restrained, yet still propulsive and heavy, and Dem Worlds is akin to This Mortal Coil's Song To the Siren. It's those moments when Emika really nails it.
Lastly, and in the same inventive vein as Boards of Canada, are British duo Mount Kimbie with Cold Spring Fault Less Youth, the follow-up to 2010's minimal masterpiece, Crooks & Lovers.
There's a bit more going on this time round, but their trademark spare and meditative mood is at the core. So even though a track like Lie Near is an out-of-kilter brain rattler on the surface, it has a soothing undercurrent. Slow is a heaving industrial chugger but with quirky beats and pieces layered over the top, turning it into a fun and oddly funky ditty. And on Made To Stray, they get their gurning and graunching techno house glitch on. But best of all is So Many Times, So Many Ways, which borrows a bass line from Joy Division's She's Lost Control and then slowly builds into a thrumming, toe-tapping cabaret of smooth beats and oscillations.
rotor plus
Dust (The Radiophonic Trading Company of NZ)
Stars: 4.5/5
Verdict: A weird and wonderous creation
Boards of Canada
Tomorrow's Harvest (Warp)
Stars: 4/5
Verdict: Long awaited, and a return to form too
Emika
DVA (Ninja Tune)
Stars: 3.5/5
Verdict: She has the style, needs a touch more substance
Mount Kimbie
Cold Spring Fault Less Youth (Warp)
Stars: 4/5
Verdict: British beat and mood freaks come up tops again
- TimeOut