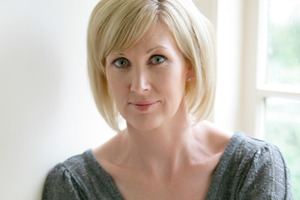 Journalist Rachel Smalley, the host of TV3's political programme The Nation, has been called on to apologise to Education Minister Hekia Parata over questions she asked during an interview.
In an interview on May 25, Ms Smalley asked Ms Parata, "How Maori are you?" and, "Are you a bitch to work for?" - the latter in relation to the resignation of staff in Ms Parata's ministerial office.
Although Ms Parata has not complained to The Nation and will not be seeking an apology, she described the questions as "unfortunate".
However her National Party colleague, backbench MP Tau Henare, has posted a series of tweets since the interview, demanding an apology from Ms Smalley.
"This is not about batting for Hekia, it's about batting for Maori."
So far Ms Smalley has not offered an apology, saying on Twitter the questions were aimed at getting the minister on the "back foot".
A Facebook post from a student said Ms Smalley had since spoken to a group of university students about the questions, saying: "She is pretty professional and described being highly uncomfortable asking those two questions. She said in hindsight she ought to have listened to her gut, but it was a producer-led interview, not a Rachel-led interview. Still not okay, as Hekia is education minister, so who cares if she is Maori or not. Not a smart question really."
TV3 director of news and current affairs Mark Jennings said they were reasonable questions asked by one of the organisation's most senior journalists.
"They were part of valid question lines around the minister's relationships with her colleagues, and whether her personal views on the Maori electoral seats are out of line with those of the Government."
Jennings did not dispute that the questions could have been driven by the show's producers.
"I'd be surprised if that hadn't been case," he said.
A spokeswoman for Ms Parata's office said they understood the questions were producer-driven and were discussed at Front Page, the production company which makes The Nation, prior to the interview.
Ms Parata had been unaware of the line of questioning.
Ms Parata said yesterday that the Maori question had surprised her and was unsophisticated, but she was "happy to answer any questions put to me".
"I do think it was a rather unfortunate pair of questions. However, that was a discussed approach and one the programme felt was appropriate."
Maori Party co-leader Pita Sharples said the question about Mrs Parata's heritage was an insult.
"I'd be really angry if someone asked me that ... it's questioning your whole being. We value how we see the universe, how we see ourselves, our relationships," he said.
Asking whether Ms Parata was a "bitch" to work for was "disgraceful. It's really derogatory and insulting," he said.
Green Party co-leader Metiria Turei said the Maori question was "unfortunate".
"Maori people don't need to explain ourselves about our whakapapa."
She said it was not appropriate to ask Ms Parata if she was a bitch to work for.
"I have a real problem with Hekia Parata; I think she should be sacked as Minister of Education and I think the fact she has a history of such bad relationships in her office is a relevant issue, but using language like that is not appropriate."
TAU'S TWEETS:
"@Rachel - Smalley You ask her "Are you a real Maori?" And if it's true, how would you know, what expertise do you have to ask that question?"
"OK Ill wait till tomorrow to see if @Rachel - Smalley apologises to @hekiaparata for her racist and bigoted question"
"@Rachel - Smalley nothing today ?"
"Morning @Rachel - Smalley Hows that apology coming. "How Maori are You?"
"6 days on and still no sign of an #apology from @Rachel - Smalley from @TV3nz for her "How Maori are you?" Jibe. Ah well, I can wait."
"Righto @Rachel - Smalley How about today you say your sorry? "How Maori are you''#apology You know Paul Holmes eventually said sorry."
- APNZ