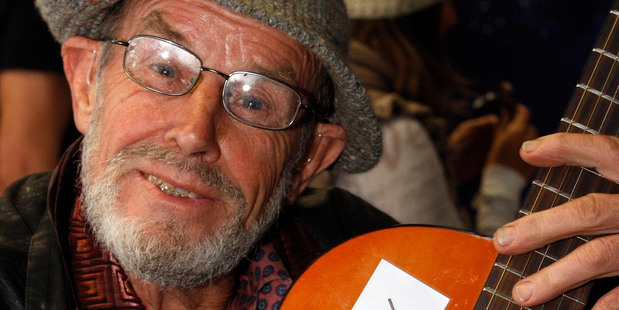 Grant Goodwin thought he was too old for a crack at New Zealand's Got Talent until Olivia Newton, 91, proved him wrong.
Inspired by the steely determination that landed her in the television show's finals last year, the 69-year-old sculpture/musician from Peria, about 22km southwest of Mangonui, turned up at Whangarei Girls' High School last night for the auditions.
"I hope to get through to the next round, and the next round, and all the way to the finals. If Olivia can do it, so can I," Mr Goodwin radiated.
He chose the Maori song, Akoako o te Rangi, or the Whisper of Heaven, composed by Erima Maewa Kaihau in 1918.
It was Mr Goodwin's first audition and he was blown away by the talent the country has, especially young musicians, and amongst a range of cultures.
Numbers at this year's audition in Whangarei were noticeably down, as were artists in special suits or characters. About 140 people queued to get in.
Whangarei mother Scarlet Woller was in line with her guitar, and the folk-rock fanatic was raring to give it her all with her song MINE, especially after missing out in X Factor.
"It's my own competition. Want to get my own music out there. Rejection's hard, so I am picking myself up after X Factor," she said.
Kaikohe student Wayne Christie was also rejected by the X Factor judges and turned up with his guitar yesterday to sing Tomorrow.
"I hope to get one 'yes' here and go into the next level," he said.
Audition line producer Loretta Jacobs said the judges would look at dancing, singing, comedy, novelty acts, animal acts, solo acts, and group performances: "Variety is big because it gives performers a platform to do something different ... it's something that's entertaining."
She said many people had applied online because of the logistics involving in getting routines such as circus acts to the auditions.
One of the head talent scouts was Northlander Suzanne Lynch, of The Chicks fame.
Yesterday's auditions were the only ones in Northland for this year's show, with prizes worth $5000, and possible stardom.
Winners last night perform in Auckland in July.
For more articles from this region, go to Northern Advocate