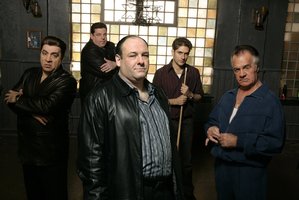 Gangster hit The Sopranos has been named the best written TV series in American history.
Officials at the Writers Guild of America have compiled a list of the most cleverly written shows to appear on US TV, and James Gandolfini's mobster series, which ran from 1999-2007, came out on top.
Long-running sitcom Seinfeld was second on the countdown, followed by the original 1959 series of The Twilight Zone.
All in the Family, whose star Jean Stapleton died on Friday, and M*A*S*H round out the top five.
Other shows to make the top 10 include Mad Men, Cheers, The Wire and The West Wing.
A statement from Writers Guild of America reads: "At their core, all of these wonderful series began with the words of the writers who created them and were sustained by the writers who joined their staffs or worked on individual episodes.
"This list is not only a tribute to great TV, it is a dedication to all writers who devote their hearts and minds to advancing their craft."
- WENN