Ballet Revolucion got its name from its attitude to dance rather than from the politics of the troupe's home country, writes Bernadette Rae.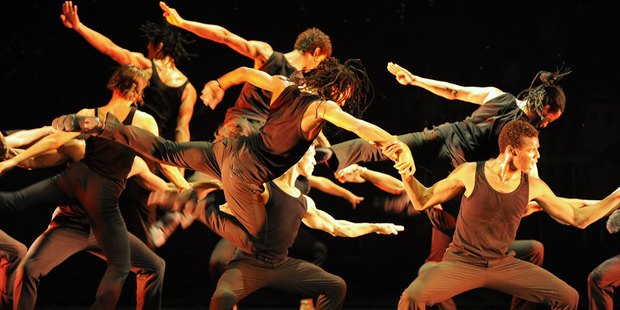 Aaron Cash, choreographer for touring Cuban dance company Ballet Revolucion, and a founding member of Tap Dogs, Cher's lead dancer for 10 years, pas de deux partner of Twyla Tharp in the 1990s and a member of Mikhail Baryshnikov's world touring company, considered himself a pretty sophisticated dancer - until, he says, he met these young Cubans.
"Then I felt like I had two left feet," he says. "The complexity of their rhythms, their syncopation, and the sheer level of their energy is amazing. They are amazing people doing amazing things."
Reviewers from around Europe and Britain after the company's recent five-month tour raved, equally enthusiastic.
"Ferocious sensuality" said the Times. "Unbridled energy, passion, athleticism and infectious joy," said the Sunday Telegraph.
"Dance is central to Cuban culture," says Cash. "So dance is a huge part of who these people are.
Their heritage is African, Spanish and indigenous Cuban. They get their rhythm and beat from Africa, their melody from the Spanish guitar, plus the mambo, the salsa and the cha-cha-cha."
Then there is the Russian-style arts training system, alive and well in Cuba, that funnels children with special talents for dance, at a young age, into specialised schools to foster that talent, be it folkloric, classical, contemporary or modern.
All 19 members of Ballet Revolucion's cast have come through that system and were brought together just two years ago by co-producer Jon Lee, a commercial entrepreneur with more than a decade's experience in showcasing Cuban culture. He was well aware of the huge pool of highly trained young dancers there.
He was also aware of Cash's talents as an arts consultant in a number of media and brought him in as one of two choreographers in the company, alongside Cuba's own choreographic star, Roclan Gonzalez Chavez.
"There is no political statement meant in the company's name," says Cash. "We are just a commercial dance show that reflects modern Cuba. The revolution is in the blending of beautiful classical ballet with these other dance styles, performed by extraordinarily talented and highly trained dancers of several disciplines, and the whole set to a range of popular music."
That music includes hits from artists Shakira and Ricky Martin, Beyonce to Enrique Iglesias, all performed live by Ballet Revolucion's eight-strong band.


Performance
What: Ballet Revolucion
Where and when: Aotea Centre, June 11-16 Ballet Revolucion blends classical ballet with Cuban cultural dance styles.