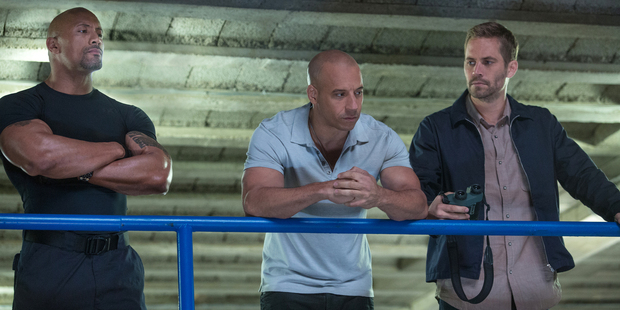 After upping the ante considerably with 2011's Fast Five, everybody's favourite street racers return for another big-budget mixture of fast cars and furious action. Having pulled off a $100 million heist at the end of the last film, Dom (Vin Diesel) and Brian (Paul Walker) and the rest of the gang are living the high life in remote locations when Interpol Agent Hobbs (Dwayne "The Rock" Johnson) seeks them out - he inexplicably needs their help to capture an ex-military master criminal (Luke Evans) working out of London. With full pardons motivating their involvement, the crew heads to merry old England for various high octane engine-assisted pursuits. Fast & Furious 6 adheres to the structure of the previous film by spinning its rims for 90 minutes before launching into a completely over-the-top extended action finale that hurls logic out the window at great speed. But logic was never a priority for this series, and longstanding fans should be well-satisfied. Fast & Furious 6 pretty much does what it says on the box, but how could they set this in London and not include a jump over the Thames?
Stars: 3/5
Cast: Vin Diesel, Dwayne Johnson, Paul Walker
Director: Justin Lin
Running Time: 130 mins
Rating: M
• Fast & Furious 6 is out now.