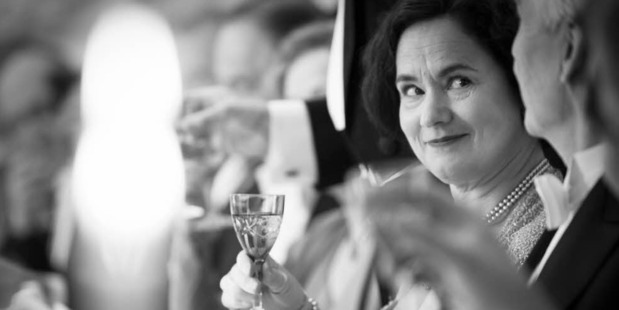 As the Nazi machine gathers steam in Germany, Swedish newspaper editor Torgny Segerstedt (Jesper Christensen) writes rhetorical invectives denouncing Nazism. When war begins, he publicly lambasts the Swedish Government's neutral stance, writing "silence is acquiescence" and ignoring warnings to shut up or else. This Swedish film is based on a true story worth telling. But telling it in black-and-white has a distancing effect. Moreover, the hovering political and moral questions are largely ignored in favour of dull domestic drama between Torgny, his married mistress Maya (Pernilla August), who owns the newspaper, and his nervy wife Puste (Ulla Skoog). They're good actors, but how many scenes must we watch of Maya showing off her hold on Torgny and a humiliated Puste giving him hurt looks? The accusation that Torgny's anti-Nazi campaign is about impressing Maya, a Jew, should glue together the private and political storylines. But it doesn't. There is little sympathy for a man who treats his dogs better than his wife.
Stars: 2/5
Cast: Jesper Christensen, Pernilla August, Amanda Ooms, Peter Andersson
Director: Jan Troell
Running time: 126 mins
Rating: M (adult themes).
In Swedish and German with English subtitles
• The Last Sentence is out now.